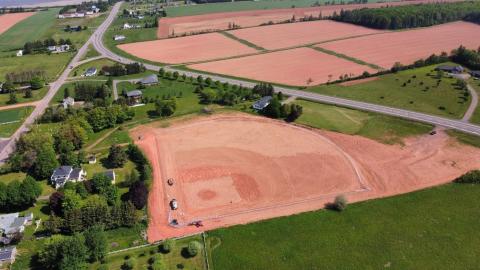 Applications are now open for the 2022 Jays Care Foundation's Field Of Dreams program, which has invested more than $15 million across Canada over the past 10 years. The Foundation is the charitable arm of the Toronto Blue Jays Major League Baseball team.
Field Of Dreams is the granting program for infrastructure dedicated to youth life-skill development and physical activity. It provides funding to design, refurbish and build safe spaces for children and youth to play baseball, develop life skills and learn from positive role models.
In addition to what young people gain from the program, communities benefit by increasing access to baseball and accessible spaces and boosting local engagement and capacity for enrolment in youth programs.
There were 14 Field Of Dreams recipients this year.
Non-profit baseball associations, municipalities, First Nations and charitable organizations are qualified to apply for Field Of Dreams here by the Oct. 29 deadline.
Applicants must be dealing with infrastructure that directly supports children and youth facing barriers and be able to provide: audited financial statements; detailed quotes for all aspects of the project; and all applicable permits, where required. Projects must be completed within 12 to 18 months of receiving funding approval.
Those who are interested in the program but unable to submit an application electronically and would like to discuss feasible alternative submission options should email fieldofdreams@bluejays.com as soon as possible.
Jays Care Foundation was founded in 1992 and uses baseball to teach life skills and change outcomes for children and youth in all 10 Canadian provinces and two territories through a variety of programs.
Its goal is to level the playing field for kids facing barriers, including those living at or below the poverty line, living with disabilities, and living in First Nation communities, as well as girls without access to sport.