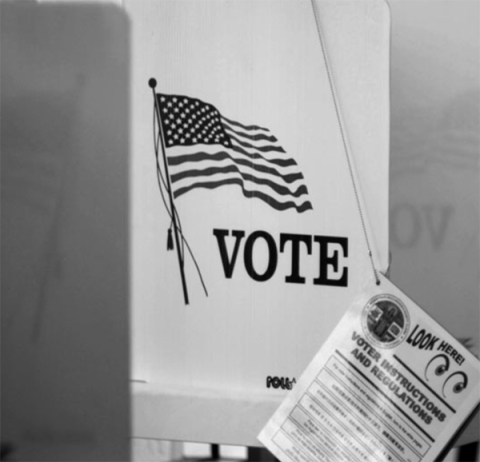 As a prelude to the upcoming U.S. mid-term elections to be held Nov. 6, Bandcamp, the online retailer for independent artists and labels,  is encouraging its clientele to register to vote.
Citing statistics on its website that claim only 17 percent of young people voted in the 2014 midterms, Bandcamp is holding a fundraiser to protecting voting rights.
On Friday, Sep.  28, from 12 a.m. to 12 a.m. PST, (24 hours), Bandcamp will donate 100 percent of their share of purchases made on their website towards the Voting Rights Project, a program initiated and sponsored by the Lawyes' Committee for Civil Rights Under Law.
Bandcamp usually earns between 20 percent per sales transaction, retaining approximately 10-15 percent of revenues (the other 5 percent goes to processing fees) and have claimed sales of $7 million (U.S.) in the past 30 days. The other 80-85 percent revenue share goes directly to the artist or label.
Founded in 1965, the Voting Rights Project's objective is to ensure and protect the right to vote, as 20 states – including North Carolina and Wisconsin – have passed restrictive voting laws since 2010. These restrictions include arbitrary cutoff dates for those who wish to vote early and the tightening of voter ID requirements.
The Voting Rights Project is a combination of coordinated and integrated programs of litigation, voter protection, education and advocacy on behalf of communities of colour, low-income, youth, the disabled and other disenfranchised populations.
Held every four years, the U.S. midterms determine members of the United States Congress, including the 435 seats in the House of Representatives, and full terms for 34 seats in the United States Senate. Governors in 36 of the 50 States will also be determined in this election.
The Republican Party currently holds the majority of power in both in Congress and the Senate.
(Please support Samaritanmag's original journalism by making a PayPal contribution using the email info@samaritanmag.com so we can increase the amount of content and writers we hire. Samaritanmag is the anti-tabloid, covering good people trying to change bad things. Let's make this thing bigger than TMZ.)
Boots