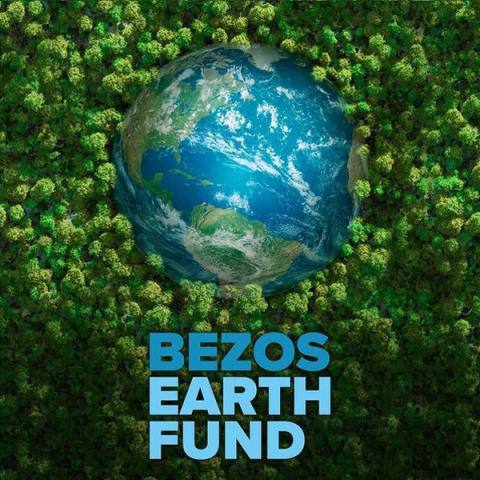 Amazon CEO and founder Jeff Bezos has unveiled the first grant recipients from the $10 billion Bezos Earth Fund created to battle environmental destruction.
The Earth Fund will distribute $791 million USD ($1.035 million CAD) split between 16 different organizations, Bezos revealed in a post on his Instagram page.
"I've spent the past several months learning from a group of incredibly smart people who've made it their life's work to fight climate change and its impact on communities around the world. I'm inspired by what they're doing, and excited to help them scale. Today, I'm pleased to announce the first Bezos Earth Fund recipients—16 organizations working on innovative, ambitious, and needle-moving solutions. This $791 million in donations is just the beginning of my $10 billion commitment to fund scientists, activists, NGOs, and others. We can all protect Earth's future by taking bold action now," said Bezos in the Instagram post.
The Nature Conservancy, Natural Resources Defense Council, Environmental Defense Fund, World Resources Institute and the World Wildlife Fund will each receive $100 million USD ($131 million CAD).
The Nature Conservancy (TNC) said on its website the Bezos Earth Fund donation will be used to advocate for climate science, protect old-growth forests across North America and promote climate-friendly agriculture in India.
"One of the best tools we have to address the climate emergency is nature herself," said Jennifer Morris, TNC's CEO. "With this generous gift from the Bezos Earth Fund, The Nature Conservancy and our partners around the globe will be able to expand our pioneering work developing and implementing natural climate solutions. These funds will help us further our cutting-edge science and commitments to local partnerships to accelerate scalable, on-the-ground projects that make a lasting impact."
The Environmental Defense Fund will use its grant to complete and launch MethaneSAT, a satellite that will locate and measure sources of methane pollution around the world and track key data to reduce methane pollutants.  
"We are honored to be included in the first round of funding, which will accelerate climate progress," said Environmental Defense Fund president Fred Krupp. "As people experience more damaging wildfires, air pollution, stronger hurricanes, and deadlier droughts and heat waves, a window of opportunity for action is opening in the U.S. and around the world. We thank the Bezos Earth Fund for the trust placed in us."
The World Resources Institute said the Bezos Earth Fund grant will help underwrite its own satellite to monitor carbon emissions and grow the electrification of U.S. school buses.
"Building on our expertise and bringing together many partners, we will use these resources to accelerate transformative shifts in monitoring land use and carbon emissions and electrifying vehicles. These initiatives will cut emissions, create a healthier environment, spur economic opportunities, and improve the lives of millions of people in the United States and around the world," said Dr. Andrew Steer, president and CEO of the World Resources Institute.
The World Wildlife Fund said it will use the funding to protect and revive coastal mangroves and create new markets for seaweed as an alternative to fossil fuel-based products, as an example of nature again begin used to mitigate against climate change.
"By investing in the power of nature-based climate solutions, these projects aim to deliver substantial emissions reductions, conserve nature in areas greater than the state of California, and improve the resilience of more than 14 million people around the world," said World Wildlife Fund U.S. president and CEO Carter Roberts.
The Natural Resources Defence Council is a legal fund that has around 700 scientists, lawyers and policy advocates working globally to ensure people have the right to clean air water and sustainable communities. The Climate and Clean Energy Equity Fund will receive $43 million USD for grassroot efforts to provide clean energy to communities of color, the ClimateWorks Foundation reported receiving $50 million USD to drive climate action in the transportation and industrial sectors, and Dream Corps Green For All will put its $10 million USD grant towards creating green jobs in diverse communities.
 
Other Bezos Earth Fund recipients include Eden Reforestation Projects, Energy Foundation, The Hive Fund for Climate and Gender Justice, NDN Collective, Rocky Mountain Institute, Salk Institute for Biological Studies, The Solutions Project, and the Union of Concerned Scientists.
Watch the WWF announce its new partnership with the Bezos Earth Fund
Nike WMNS Air Force 1 Shadow White/Hydrogen Blue-Purple