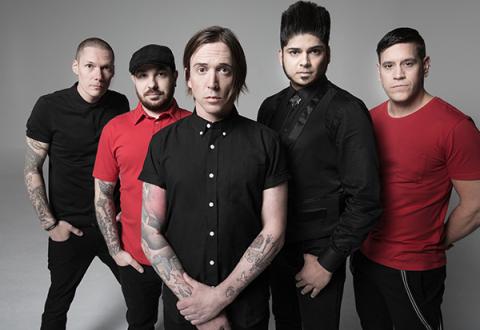 After years of giving back, Canadian rockers Billy Talent have launched their own charitable trust.The band, which are celebrating their 25th anniversary, if you include their previous incarnation Pezz, announced the appropriately titled Billy Talent Charity Trust (BTCT) as a means to give back to various organizations they support, starting with a campaign to support the MS Society of Canada.

The band — frontman Ben Kowalewicz, drummer Aaron Solowoniuk, guitarist Ian D'Sa, bassist Jonathan Gallant and drummer Jordan Hastings (who joined when Solonowiuk's multiple sclerosis preventing him from touring) — have teamed up with Funding Innovation to create Billy Talent Plaques, special, limited edition gold record plaques that include a live photo of the band, artwork of the band's various singles, as well as autographs from all the members. The plaques will retail for $299 and are only available for two weeks. Proceeds will go towards the MS Society of Canada.

"From our start 25 years ago, it's been important to our band to give back," said Solowoniuk in a statement. "Launching BTCT will give us the opportunity to give to a variety of organizations with values that we believe in. I've been living with MS for over 20 years now and I have seen what a great impact the MS Society of Canada has. I am happy to announce that they will be receiving the funds from our first project as BTCT."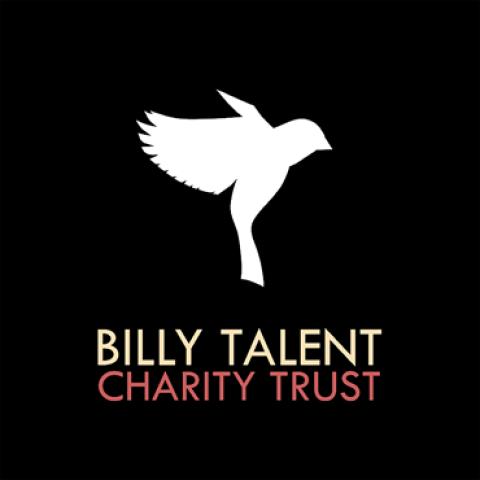 Solowoniuk will be responsible for administering BTCT initiatives.

Established in 1948, the MS Society of Canada's mission is to find a cure for multiple sclerosis and to enhance thee quality of life for those who have MS. Multiple sclerosis is an autoimmune disease which impacts the body's central nervous system and can cause extreme fatigue, lack of coordination, weakness, tingling, impaired sensation, vision problems, bladder problems, cognitive impairment and mood changes.

Funding Innovation, BTCT's partner in this plaque initiative, teams up with charitable organizations to create art pieces these organizations then can sell to fund their work. Some people they've worked with include Sick Kids Foundation, Make-A-Wish Canada and the Children's Miracle Network. Billy Talent also created the fundraiser F.U.M.S./Turning Anger Into Hope and Solowoniuk was instrumental in Someone Like Me, a site for youth with MS or affected by it.

One of Canada's most successful rock bands, Billy Talent have won seven Juno Awards and received 23 nominations throughout their career. The band have sold nearly one million albums in Canada and three million internationally.
Watch Billy Talent unveil their collector's gold plaques:
Air Jordan III (3) Black/Cement 2011