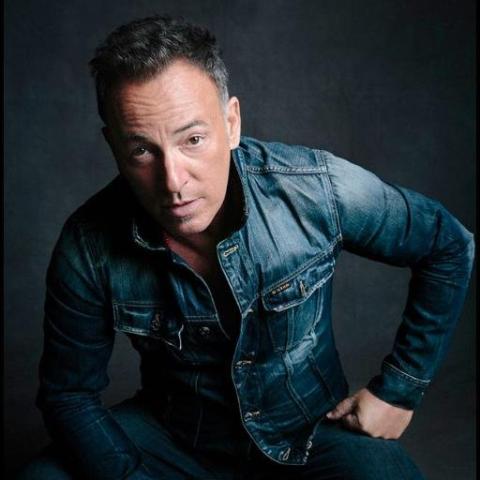 Bruce Springsteen is taking a stand against North Carolina's controversial "bathroom bill" by cancelling an upcoming concert scheduled for April 10 in Greensboro. "Some things are more important than a rock show," The Boss explained in a statement on his Facebook page.
The bill, known legislatively as HB2, is designed to prevent North Carolina cities and local governments from creating laws that protect gay and transgender people from discrimination. Colloquially, the bill is about preventing a transgender person who, say, transitioned from male to female, to use female restroom facilities. Really, though, HB2 is a legal attempt to eliminate these people's equal rights.
Additionally, the bill also prevents cities and local governments above what the state of North Carolina says it should be. So if the city of Greensboro decided tomorrow that a minimum wage of $17/hour would be the best thing for all its citizens, they would not be legally allowed to implement this change.
Springsteen, seeing through this legalized intolerance, is having none of it.
"Some things are more important than a rock show and this fight against prejudice and bigotry — which is happening as I write — is one of them," said Springsteen in an official statement.
Response to Springsteen's statement has been swift. In less than two hours it has already garnered more than 41,000 "shares," generated more than 49,000 "likes" and solicited more than 5,000 comments. While these comments include extensive debate about whether or not Springsteen should have cancelled the show, in part because it punishes his fans more than it does North Carolina lawmakers, there's tremendous general support for him taking a stand for human rights.
Springsteen is far from the only person punishing North Carolina for it's hateful stance. PayPal recently backed out on plans to build an operations center with 400 jobs in the state specifically because of HB2. A&E Networks and 21st Century Fox say they're reconsidering filming any of their future productions in the state, and giant institutions like Apple, Google and the Bank Of America have made statements opposing HB2.
Read Bruce Springsteen's full statement below:
"As you, my fans, know I'm scheduled to play in Greensboro, North Carolina this Sunday. As we also know, North Carolina has just passed HB2, which the media are referring to as the 'bathroom' law. HB2 — known officially as the Public Facilities Privacy and Security Act — dictates which bathrooms transgender people are permitted to use. Just as important, the law also attacks the rights of LGBT citizens to sue when their human rights are violated in the workplace. No other group of North Carolinians faces such a burden. To my mind, it's an attempt by people who cannot stand the progress our country has made in recognizing the human rights of all of our citizens to overturn that progress. Right now, there are many groups, businesses, and individuals in North Carolina working to oppose and overcome these negative developments. Taking all of this into account, I feel that this is a time for me and the band to show solidarity for those freedom fighters. As a result, and with deepest apologies to our dedicated fans in Greensboro, we have canceled our show scheduled for Sunday, April 10th. Some things are more important than a rock show and this fight against prejudice and bigotry — which is happening as I write — is one of them. It is the strongest means I have for raising my voice in opposition to those who continue to push us backwards instead of forwards.
"Bruce Springsteen and the E Street Band's Sunday April 10th show is canceled. Tickets will be refunded at point of purchase."
Sneakers