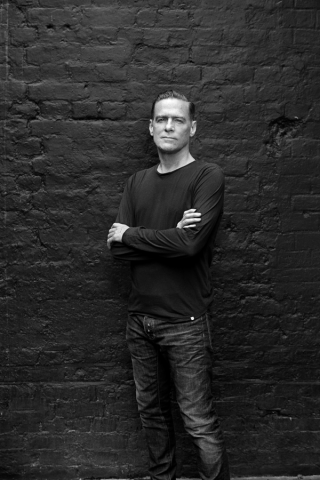 Bryan Adams will be honoured again for his charity work and social activism. At next year's Canadian Music & Broadcast Industry Awards in Toronto, the musician will receive the Allan Slaight Humanitarian Spirit Award. In 2010, at the Juno Awards, he received a similar honour, the Allan Waters Humanitarian Award. The gala will be held during Canadian Music Week on May 7.
Twenty years earlier, Adams was made a member of the Order of Canada, the country's highest civilian honour, and, in 2008, was promoted to Officer, recognizing a lifetime of achievement and merit of a high degree, especially in service to Canada or to humanity at large. By then, he had created the Bryan Adams Foundation.
As a musician, Adams has released more than a dozen recordings, sold more than 65 million albums and garnered 21 top 10 hits worldwide. He has received numerous awards and nominations including multiple Junos, Grammys, Oscars, Golden Globes, ASCAP Film and Television Music Awards, and Academy Awards.
"Bryan's work — as a songwriter, composer, musician, recording artist, performer, and photographer — has touched millions of lives around the world," said *Gary Slaight in a press statement. "Add to that the countless number of causes and disadvantaged struggling around the world that his foundation has directly supported, protected and enriched – it's remarkable. My father (Allan) and I couldn't be more proud of Bryan's benevolence, and it is our privilege to honour him with this year's Allan Slaight Humanitarian Spirit Award." 
According to the Bryan Adams Foundation web site, "The Foundation aims to improve the quality of people's lives around the world by providing financial help and support to those people who are committed to bettering the lives of other people, by providing grants to finance specific projects.
"The Foundation seeks to protect the most vulnerable or disadvantaged individuals in society. It aims particularly to advance education and learning opportunities for children and young people worldwide, believing that an education is the best gift that a child can be given. The Foundation's area of support is, however, broad and far-reaching, enabling grants to be given to all sorts of fields around the world, particularly to do with education and children in need."
Adams' humanitarian work dates back to his mid-teens, before he launched a professional music career. Living in Vancouver, he started volunteering with environmental protection organization Greenpeace in the 70s, which had an office around the corner from his home in Kitsilano. He campaigned to stop the whaling.
Three years later, he signed a recording contract with A&M and by his third album, 1983's Cuts Like A Knife, had become a musical force to be reckoned with. His next album, 1984's Reckless, was the first album by a Canadian artist to earn a Diamond certification for sales of 1 million copies domestically.
In 1985, Adams co-wrote the Canadian and Ethiopian famine relief song, "Tears Are Not Enough," which was sung by a who's who of Canadian artists under the name Northern Lights for Africa.  It raised more than $3 million.  That July, he opened Live Aid in Philadelphia, a global telethon that also raised over $250 million towards Ethiopian famine relief.
Adams continued to participate in major awareness and fundraising events, including Amnesty International's A Conspiracy of Hope tour and Rock for Amnesty, for human rights; and Live 8 to aid poor countries and call on the eight wealthiest nations to help alleviate their debt. He is also an advocate for People for the Ethical Treatment of Animals (PETA) and continues to support the efforts of Greenpeace.
Adams has also participated in Farm Aid, Save The Rainforest, Freedomfest; Peace, Freedom and Democracy for Georgia, and Canada for Asia benefit concert. He was the first western artist to perform in Pakistan, playing at a benefit concert to raise funds and rebuild schools for those devastated by the 2005 earthquake. He established the Bryan Adams Foundation in 2006.
*The Slaight Family Foundation is a supporter of Samaritanmag.com.
Patike – Nike Air Jordan, Premium, Retro Klasici, Sneakers