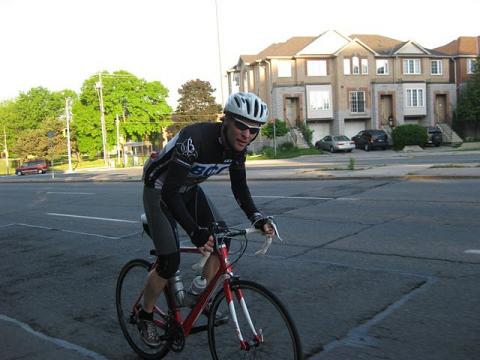 If a professional Canadian musician hits a deer while on tour and lands up in hospital unable to work, if a self-employed member of the Canadian music industry gets cancer and is unable to make a living while on treatment, then Unison Benevolent Fund is there to access for help to qualifying members.
The registered charity will provide private counseling, health and wellness programs and short-term financial assistance for those in the Canadian music community who face personal or professional hardship due to illness, injury, unemployment or other economic difficulties, which could include divorce, addiction, trauma, theft and fire.
While sign-up through the site has long begun, Unison hasn't officially launched yet. It needs to raise the full $1 million to kick in and is almost there, about $150,000 short, according to Fund co-founder and president Jodie Ferneyhough.  There have been fundraising events all over the country the past two years (from curling in Manitoba to a dunk tank in Vancouver and Jay Smith tribute in Halifax) and this Thursday, June 12, in Toronto, is the third annual Ride For Unison charity bike ride, sponsored by Canadian Musician magazine.
Riders check in at 8:30 a.m. at 16 Orchard Park Blvd. (also the finish line) and can choose either a 25 kilometre (km) or 50 km ride, kicking off at 9 a.m. The 50 km route is expected to take approximately three hours. It's being billed as a "leisurely ride," meaning it's not a race. Riders are encouraged to get sponsors to help support the fund and there is a $50 minimum fundraising requirement to participate.
"I am looking forward to the annual Ride for Unison. It's always a great day riding with riders of all skill levels through the streets of Toronto to help raise money and awareness for the Unison Fund," Ferneyhough — who owns his own business, CCS Rights Management, and is also a cyclist and triathlete — said in a statement.  "It is so important to get the fund off the ground as there are people in our industry who are in serious need of what the fund delivers. If you can't ride, please consider contributing and asking others who ride to join us."
Besides the musicians that are self-employed, behind the scenes in the industry are a vast network of players that are largely self-employed that do not pay into E.I. (employment insurance) or receive health benefits from an employer. If work dries up, there is no severance pay; if they are ill, there are no paid sick days. There is no regular paycheck.  This goes for everyone from producers and engineers to publicists, journalists, lighting technicians, song pluggers, artist managers, music supervisors, tour managers, and more.
"The Unison Benevolent Fund is an assistance program — created and administered for the music community, by the music community," it reads on its web site. "Unison is designed to provide discreet relief to music industry personnel in times of personal hardship and crisis.
"The music industry in Canada stretches across many sectors and offers many different types of employment – having said that, though, it is a relatively small and close-knit community. Often we have seen our friends and colleagues fall on tough times due in part to the many changes the industry has gone through over the past 10 years. We've also experienced the pain of losing friends and peers to illness or accidents and seen up close the heartache and unanticipated financial hardship that these tragedies create for families."
Other  upcoming fundraising events include: The 2014 Golf4Good Tournament June 18 at the Braeben golf course in Mississauga, Ontario. Registration is open now.  And Richard's 80th and Donna's 65th: A Benefit for Unison, on June 27 at Toronto's Horseshoe Tavern, celebrating music industry veteran Richard Flohil and his wife. Flohil, who is currently writing a memoir, is a publicist, promoter and journalist.
Air Max