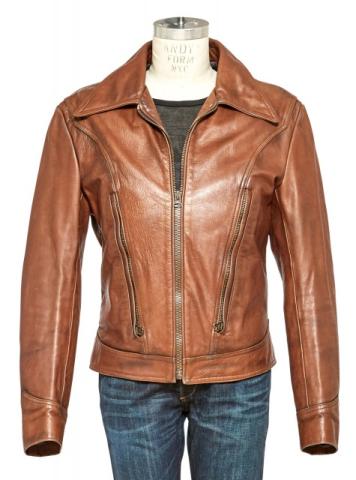 Items in the inaugural Stage & Screen Auction attracted impressive bids on April 28, with proceeds benefitting The Actors Fund and the Costume Industry Coalition (CIC). The total for the auction was $615,573 USD, but global auction house Doyle hasn't specified how it will be divided between the two charities.
The Actors Fund partnered with actress Christine Baranski to present more than 80 celebrity memorabilia items, with 100 percent of the hammer price going to The Actors Fund.
The highest priced item was the monkey music box prop from the recent West End production of The Phantom of the Opera, which was purchased for $31,500. It was offered together with a personal invitation from Andrew Lloyd Webber for two people to attend the opening night of Phantom on Broadway.
A beaded gown by Jackson Lowell and worn by Dolly Parton to the 2019 CMA Awards found favour among fans who sent it soaring past its estimate of $2,000 to $3,000 to $18,900.
Hugh Jackman's star power turned out competitive bidding on a brown leather jacket he wore as Wolverine in X-Men: Days of Future Past. That pushed the price to $15,120, far surpassing its $2,000 to $3,000 estimate.
A black T-shirt, blue jeans and leather boots worn on Broadway by Bruce Springsteen were also expected to sell for $2,000 to $3,000 but matched Jackman's jacket by going for $15,120.
The Actors Fund was founded in 1882 and has offices in New York, Los Angeles and Chicago that serve people in film, theatre, television, music, opera, radio and dance with programs including social services, emergency financial assistance, healthcare and insurance counselling, housing, and secondary employment and training services. 
The Actors Fund has provided more than $20 million to more than 15,800 people who work in performing arts and entertainment since the start of the pandemic.
Donations can also be made directly to The Actors Fund to support programs that foster stability and resiliency and serve as a safety net to everyone involved with performing arts and entertainment. COVID-19 has largely shut down live entertainment for more than a year, and money donated to The Actors Fund will help the most vulnerable people in the field cover such basic living expenses as food, essential medications and utilities.
Doyle Auctioneers & Appraisers — which held the online Stage & Screen Auction for a global audience of collectors and fans who bid on a variety of memorabilia items from the worlds of theatre, movies, dance, visual art, music, costume design, photography and more — donated 10 per cent of its profit from the auction to The Actors Fund.
Costume Industry Coalition
In response to the entertainment industry shutdown, the CIC launched in May 2020 to advocate for the survival of New York City's custom costume industry. CIC's 56 members are independent businesses and artisans that create, supply and care for costumes for the entertainment industry.
Since timelines for the full reopening of entertainment venues remain unclear, CIC members continue to work to ensure their artisans will have an artistic home to which to return once the pandemic is completely over.
Seventeen items were auctioned off to benefit the CIC. The highlight was a pair of autographed boots worn by Lin-Manuel Miranda in Hamilton: An American Musical. The boots sold for $9,450, more than tripling their $2,000 to $3,000 estimate.