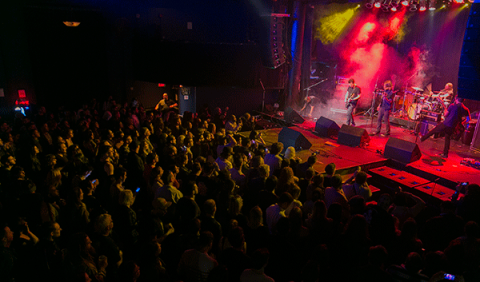 Want to see established Canadian acts on one bill in a club setting for 25 bucks? Unison Jam 2 — the benefit concert to raise money for the emergency fund for the Canadian music industry — rounds up I Mother Earth (with Edwin), The Trews, Raine Maida of Our Lady Peace, Chantal Kreviazuk, Tim Hicks, James Black of Finger Eleven, Tom Wilson, Tomi Swick and Ascott Royals this Thursday, June 16, at Toronto's Phoenix Concert Theatre.
"We were really overwhelmed by the enthusiasm from last year's artists. It's not a simple thing to pull this many people together for a charity event," Unison Benevolent Fund executive director Sheila Hamilton tells Samaritanmag.
"This wouldn't happen if I Mother Earth, The Trews, Tom Wilson and Tomi Swick — just to name a few — didn't want it, too. We raised over $15K last year, and this year we'll have VIP packages and even more prizes [for 50-50 draw]. Yamaha Canada has been particularly generous and the event wouldn't happen without the support from the great folks at The Phoenix and presenting sponsor Slaight Music.  
"But the real joy is everyone there. I couldn't be more excited."
Unison Benevolent Fund is a non-profit, registered charity that provides counselling and emergency relief services to the Canadian music community. The organization launched last year in order to help professional music makers in times of hardship, illness or economic difficulties.
Tickets are available from TicketWeb for $24.50 (plus service charge) and $50 (+ S.C.) for the VIP balcony. General admission tickets at the door are $35. All proceeds from the Unison Jam 2 will go to Unison.
"In 2015, the first Unison Jam was a celebration of having raised over $ 1 million, and a chance to announce the activation of Unison's emergency financial relief program for music industry professionals in crisis," Unison co-founder and chair Catharine Saxberg, said in a statement, "But it was clear by the end of the night, from both the artists and the audience, that Unison Jam had so much more life in it."
Air Jordan Release Dates 2020, Sneaker News, Release Dates and Features