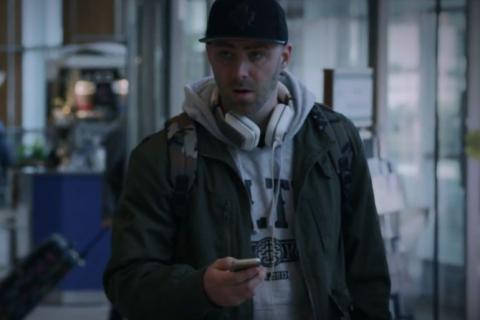 Classified, James Taylor and Jonathan Torrens are just a few of the entertainers who are stepping up to help support those displaced by the wildfires raging in and around the city of Fort McMurray, Alberta.
Right now in the area around Fort McMurray there are 29 separate fires covering 204,000 hectares. The city of 61,000 is currently on a mandatory evacuation order with the Canadian military having been called in to help escort citizens out of the danger zone.
Entertainers are now starting to mobilize to help Fort McMurray evacuees.
Juno Award-winning rap artist Classified has just announced a benefit concert with David Myles and other guests, set for May 13 at The Fleet Club Atlantic in Halifax, Nova Scotia. Tickets are available for a minimum $25 donation and all proceeds will go towards the Canadian Red Cross Alberta Fire Appeal.
Donations to the Canadian Red Cross Alberta Fire Appeal provide relief for those affected in the form of emergency food, clothing, shelter, personal services, and other necessities to help assist with recovery and resiliency.
Classified has also just released the new single "Work Away," with all profits from its sale going towards Fort McMurray relief efforts.
James Taylor, the smooth sounding classic rocker responsible for the hit song "Fire And Rain," announced that his upcoming shows set for June 7 in Edmonton and June 8 in Calgary will be turned into benefit concerts to help support Fort McMurray fire victims.
Jonathan Torrens, best known as the tragi-comic white rapper J-Roc from the show Trailer Park Boys, has been known in the past to purchase flights for Maritimers working out west in the Fort McMurray area to go home to visit their families. He's been stepping up those efforts in recent days by soliciting help to fly evacuees out of the danger zone.
"Are you an East Coaster based in Fort Mac and don't have the means to get home? Let me know & I'll help make travel arrangements. #ymmfire" Torrens posted in a tweet on May 6 and he's been actively helping coordinate travel for people ever since.
Are you an East Coaster based in Fort Mac and don't have the means to get home? Let me know & I'll help make travel arrangements. #ymmfire

— Jonathan Torrens (@TorrensJonathan) May 6, 2016
As of today the mandatory evacuation order remains in effect for Fort McMurray and neighbouring communities Anzac, Gregoire Lake Estates and Fort McMurray First Nation.
So far at least 1,600 homes in the city have been demolished in the flames and fire officials say that at this point the blaze is so big there's no way they'll be able to stop it until it rains locally. Early estimates suggest the fires have caused $9 billion of damage in the Fort McMurray area, which would rank as the most expensive natural disaster in Canadian history.
Currently there are 1,547 firefighters; 121 helicopters; 194 pieces of heavy equipment; and 28 air tankers battling the fires, which began on May 1. The fires are expected to grow larger on Tuesday and are now within 25 kilometers of reaching the province of Saskatchewan's border.
There are no shortage of others who've pledged to help out Fort McMurray's displaced. East Coast label GroundSwell Music is donating all online store profits in the next week to the Canadian Red Cross' Alberta Fire Appeal and rock musician Joel Plaskett recently donated all the merch sales from his Moncton concert to the Red Cross.
Numerous other citizens and companies are rushing to help out the displaced as well. The Toronto Blue Jays are currently hosting a fundraising auction of game-worn items, and companies like TD Bank and Aeroplan are lending support as well.
Watch Classified's "Work Away" video
nike fashion