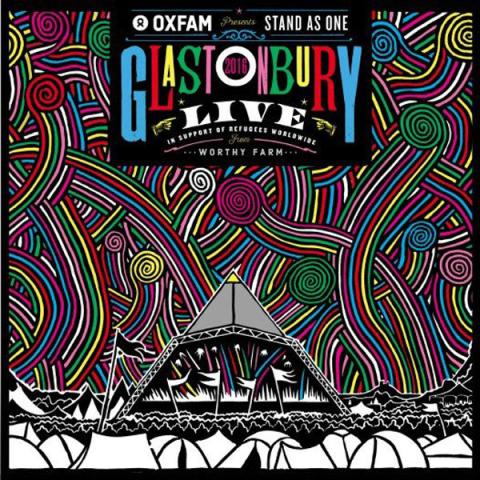 By all accounts this weekend's Glastonbury Festival reaffirmed its status as one of the most important music events in the world with marquee sets from the likes of Coldplay, Muse, Adele, LCD Soundsystem and dozens of other huge names.
People will be able to relive the music of that event for a good cause when the Oxfam Presents: Stand As One — Live At Glastonbury 2016 live compilation album gets released July 11, via Parlophone Records.
The album, which will feature live tracks from festival headliners Coldplay, Muse and Foals, will be used to support Oxfam's work with refugees around the world via Oxfam's Refugee Crisis Appeal.
The organization does things like provide water, food, clothes and personal hygiene kits, as well as longer term psychological and legal support in crisis areas like Syria, Jordan and Lebanon as well as Greece, Serbia, Macedonia and more.
Oxfam's goal is to "build lasting solutions to poverty and injustice with a focus on improving the lives and promoting the rights of women and girls." The organization, which was started in 1942 and operates in 94 countries, estimates 65 million people have been forced to flee their homes due to war, violence, natural disaster and/or poverty in recent years.
"Right now there are more refugees in the world than at any other time in recent history. They could be us and we could be them. The good news is: we can all help," said Coldplay in a press statement about the album.
In addition to the superstar rockers behind the hit song "Yellow," high profile acts like Sigur Rós, The Last Shadow Puppets, Chvrches, Wolf Alice, Laura Mvula, Jamie Lawson, John Grant, Jack Garratt, Two Door Cinema Club, The 1975, Editors, Years & Years and Fatboy Slim have all committed to participating on the Stand As One album, with organizers promising more names to be added.
"We are making this special live album from Glastonbury this summer because the scale of the refugee crisis is so huge we simply had to do something," said Glastonbury co-organizer Emily Eavis. "We want people who are far from home and frightened to know we are doing whatever we can to help. To know the artists who play here are doing whatever they can. To know the people who love their music are doing whatever they can. Now it's time for world leaders to do the same. All of us – Glastonbury, Oxfam, musicians and music-lovers everywhere must Stand As One to demand action for refugees."
Pre-sales of the album in CD or MP3 format can currently be found on the Glastonbury website.
adidas Yeezy 350