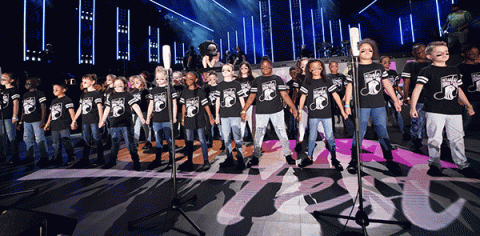 The CMA Foundation, the philanthropic arm of the Country Music Association in America created to boost music education, has divvied up more than $2.5 million in grants to 56 grants organizations across the U.S. including the Country Music Hall of Fame, Arts Education Data Project, Little Kids Rock and Jefferson Country Public Schools.
The non-profit also collects data and supplies research and strategic plans to each recipient, in order for them "to maximize the use of their grant," the press release states.
The CMA started investing in music education in 2006, and since establishing the foundation in 2011 has invested $27 million in various programs, in school, after school, at summer camps, and through community outreach organizations.
"The CMA Foundation carefully evaluates potential grant recipients ensuring that each investment aligns with our core mission of improving and sustaining music education in our schools and communities" CMA Foundation executive director Tiffany Kerns said in a statement. "Being able to work hand-in-hand with each grantee allows us to support their needs beyond just investing funds. Providing data and creating strategies helps each organization thrive and provides children with an opportunity to succeed both in and out of the music program."
One of the key annual fundraisers is the four-day CMA Fest, held in Nashville, for which the artists perform for free and many members of the country music community volunteer to help out. In June of last year, there were 300 performers on the bill.
The Foundation focuses on "five areas of revitalization," it says in the release, "—youth development through music, in-school music education, professional development for teachers, capacity building, and research."
 A full list of the CMA Foundation's 2020 grantees can be found here.
Nike Air Force 1 07 Premium Just Do It White AR7719-100 Shoes for Sale – Buy Best Price Adidas&Nike Sport Sneakers