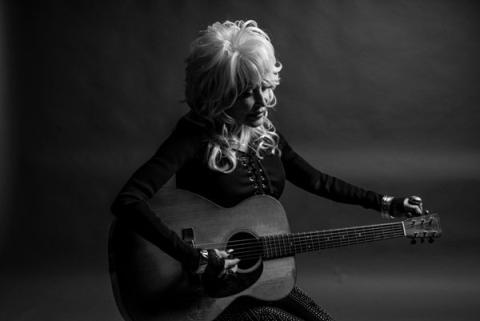 Dolly Parton has received many well-deserved accolades for her prowess as a performer, songwriter and recording artist over her legendary five decades within the music industry. Now, she's being recognized for her lengthy record of charitable endeavours by being named the MusiCares Person of the Year for 2019.
Parton is being recognized for more than 30 years of work through her Dollywood Foundation, which is highlighted by the Imagination Library program, an organization that has provided more than 100 million books to children from birth to age five throughout the U.S.A., Canada, Australia and the U.K. since 1996. More recently, Parton created the My People Fund which raised $13 million USD ($17.11 million CAD) to help people who lost homes, property and loved ones in the Great Smoky Mountain wildfires that year.  
"Dolly Parton has always been and continues to be a courageous trailblazer and indomitable inspiration for creators and artists – so for us to have the opportunity to honour her at our annual MusiCares Person of the Year Gala is to pay tribute to a true pillar of strength and someone who we all look up to and cherish," said Neil Portnow, President/CEO of MusiCares and the Recording Academy, in a statement.
"With her legendary talent, she has forged a career that spans decades, and her gifts as a performer resound on both stage and screen. Dolly also knows the power of philanthropy and she has used her stardom to contribute to a wide range of causes, from natural disasters to education and literacy programs."
The award will be presented on Feb. 8, 2019 at the 29th-annual MusiCares Person of the Year Gala, to be held at the Lost Angeles Convention Centre, two nights before the 61st-annual Grammy Awards. Proceeds from ticket sales for the event will go back into MusiCares to help continue to fund their programs and services. The night features a reception and silent auction, the dinner which is sponsored by AEG, a live auction, and a tribute concert featuring guest musicians playing Parton's songs.
"I am so excited and humbled to be honoured as MusiCares Person of the Year," Parton added.
"It's even more special knowing the gala benefits music people in need. I can't wait to hear all of the great artists singing my music."
Parton is one of the most decorated artists in music history. She has earned 25 certified gold, platinum and multiplatinum awards, eight Grammy Awards, has had 26 songs reach number one on the Billboard Country chards and 110 charted singles over the last 40 years as well as 41 career top 10 country albums – the most of any artist.
MusiCares is the official charitable arm of the Recording Academy (formerly known as the National Academy of Recording Arts and Sciences), the producers of the Grammy Awards. MusiCares "provides a safety net of critical assistance for music people in times of need. MusiCares' services and resources cover a wide range of financial, medical, and personal emergencies, and each case is treated with integrity and confidentiality. MusiCares also focuses the resources and attention of the music industry on human service issues that directly impact the health and welfare of the music community."
Some services MusiCares provide for members of the music community include emergency financial help for things such as rent, utilities, car payments and medical expenses. MusiCares also hosts free educational workshops in communities around the United States on topics such as financial management, substance abuse, legal issues, as well as a plethora of programs in the areas of addiction recovery and sober living resources.
Zapatillas de baloncesto Nik