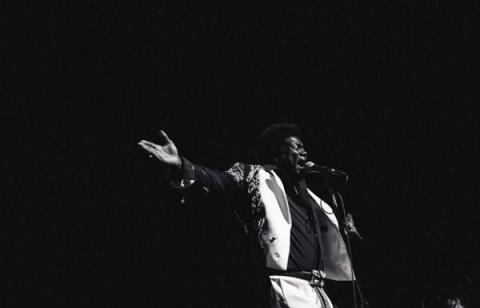 A message on Charles Bradley's website requested that in lieu of flowers, supporters instead consider donating money to the All-Stars Project or Music Unites. Bradley, the "screaming eagle of soul," died on on Sept. 23 due to stomach cancer. He was 68.
The All-Stars Project is an after-school program that promotes the performing arts in poor and underserved communities.The program is active in six U.S. cities and estimates that it reaches more than 20,000 young people each year
Music Unites, meanwhile, is a national program whose goal is to "raise academic and lifetime achievement for at-risk public school students through the support and creation of unique music education partnerships and programs." Some of the programs the organization runs include its guitar program, which teaches students to read music and play guitar, and its youth choir program, which operates in a number of schools.
"It is with a heavy heart that we announce the passing of Charles Bradley. Thank you for your thoughts and prayers during this difficult time," read a statement on Bradley's website.
"Always a fighter, Charles battled cancer with everything he had. He was diagnosed with stomach cancer in the fall of 2016 and underwent treatment. Bradley headed out on the road earlier this year after receiving a clean bill of health but the cancer recently returned, spreading to his liver."
The late-blooming soul singer spent years working mostly as a James Brown imitator before partnering up with the Daptone record label and releasing three albums — 2011's No Time For Dreaming, 2013's Victim of Love and 2016's Changes.
Watch Charles Bradley perform "Changes"
adidas Yeezy 350