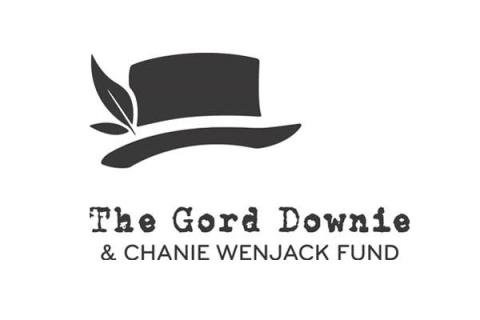 Tragically Hip frontman Gord Downie is continuing his campaign to support First Nations reconciliation with his latest endeavour, the Gord Downie & Chanie Wenjack Fund.
The new fund was announced yesterday by Gord and Mike Downie as well as the family of Chanie Wenjack, and will be "focused on creating new relationships between Indigenous and non-Indigenous peoples." Guided by the National Centre for Truth and Reconciliation, the new fund adds even more gravity to the upcoming release of Downie's Secret Path album/graphic novel/animated film project.
The Secret Path project follows the story of Chanie Wenjack, a 12-year-old boy who died while running away from the Cecilia Jeffrey Indian Residential School near Kenora, Ontario in 1966. Downie had already announced that Secret Path will be used raise funds to help those affected by Indian residential schools via The Gord Downie Secret Path Fund for Truth and Reconciliation via The National Centre for Truth and Reconciliation (NCTR) at The University of Manitoba. The NCTR is a project dedicated to preserving the often difficult history of the residential school system in Canada and its harmful effects on First Nations peoples.
"Generations grew up not hearing about what's happening in the North and in Indigenous communities everywhere. The next generation can't be raised the same way," said Gord Downie in a statement. "It is my hope that the Fund will do its part in starting to bridge some of the gaps that exist between Indigenous and non-Indigenous communities."
Gord's brother Mike, who's also deeply involved in Secret Path, says the new fund will help build awareness.
"It's time for us to acknowledge and help the people we were trained to ignore. It's time to do something," said Mike Downie. "This Fund will help make this a reality and will act as a catalyst to forge relationships for reconciliation."
That Gord is using his time to build towards reconciliation is remarkable considering the singer has been battling terminal gioblastoma brain cancer since last December and recently revealed he's had two separate brain surgeries to fight the disease. One of the challenges Downie put forth to Canadians at the Tragically Hip August 20 concert — a show some believe may be the band's last — was for Canadians to look North and "do something" about the poor way First Nations people have been treated. He followed up that message by travelling to Ogoki Post, a northern Ontario location that's part of Anishinaabe First Nation, to meet with the family of Chanie Wenjack.
"Our family and community are grateful that Gord is lending his voice to this important story," the Wenjack Family said in a statement.
The Secret Path album and graphic novel will be released on Oct. 18, with an animated film adaptation airing on Oct. 23.
Air Max 1