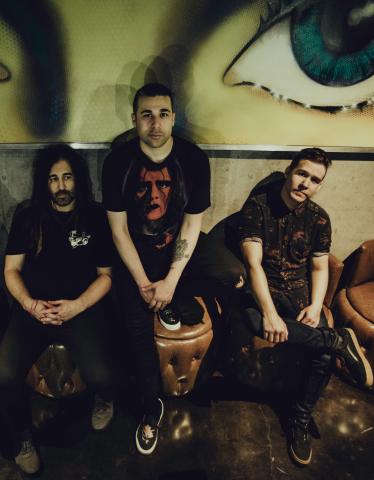 South Carolina rock band Islander, which contains two members that lost a family member in New York to COVID-19,  has covered R.E.M.'s "It's The End Of The World As We Know It (And I Feel Fine)" as a way to raise funds for the NYC Low-Income Artist/Freelancer Relief Fund.
"Our aunt, Tia Lolin. is one of the many that have passed away because of this terrible virus," brothers Mikey and Chris Carvajal , the frontman and keyboardist, respectively, said in a joint statement. "So this effort to raise funds is dedicated to her huge heart and love for her neighbors. She was always thinking of others before herself.
"In honor of Tia Lolin, a portion of proceeds from this track will go to the NYC Low-Income Artist + Freelancer Relief Fund to support the artists and freelancers that are struggling in her hometown of NYC. We love you, fellow artists. We love you, Tia Lolin."
The lyric video for the song on YouTube shows a woman washing her hands for three minutes. Below the clip is a link to the NYC Low-Income Artist/Freelancer Relief Fund GoFundMe page, which has set a goal of raising $125,000. As of April, 60 percent of that total had been raised since the fund was created on March 11.
The NYC Low-Income Artist/Freelancer Relief Fund was created by Shawn Escarciga and Nadia Tykulsker — two artists, administrators and advocates in New York City — to raise funds to provide emergency and preventative resources to artists and freelancers who are taking financial hits as a result of closures and lost income from the COVID-19 pandemic.
The fund is particularly targeting low-income transgender, queer, gender non-conforming, non-binary, black and Indigenous people of colour whose livelihoods as artists and freelancers are being affected by the pandemic due to cancelled gigs, lost jobs or a lack of business.
The NYC Low-Income Artist/Freelancer Relief Fund will make dispersals of up to $150 to those in need of support.
The fund is working closely with Dance/NYC, The Indie Theater Fund NYC and The Dance Union to cross-check lists and collaborate on sharing resources to ensure as many people as possible can be supported.
Islander is a Greenville, S.C. alternative rock band that formed in 2011 and has released two albums through Victory Records. It's working on a new one to come out through Better Noise Music. It took time off from that to record "It's The End Of The World As We Know It (And I Feel Fine)," which was originally released as a single from R.E.M.'s 1987 album, Document.
Islander has been streaming online concerts on its Facebook and Instagram pages. The next one will be tonight (April) 1 at 10:30 p.m. EST on its Instagram page.
NIKE(ナイキ)のアイテムを使ったコーディネート一覧