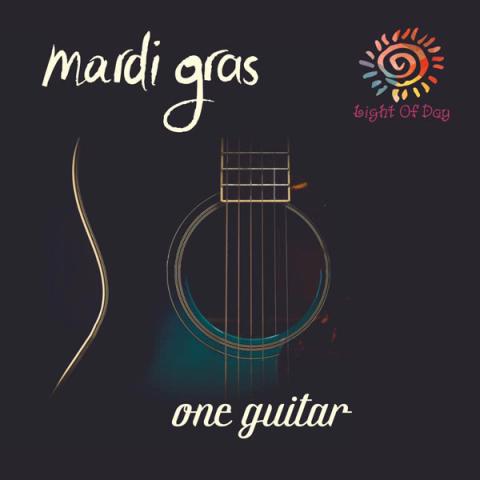 Italian band Mardi Gras have recorded a new version of the Willie Nile and Frank Joseph Lee song "One Guitar" to support the Light Of Day Foundation.
Proceeds from the digital sale of the song (which is available at all major online retailers) will go towards the Light Of Day, which raises money to combat Parkinson's disease, the neurodegenerative condition that causes symptoms like shaking, muscle stiffening, speech change, difficulty in walking and in advanced stages, dementia.
Formed in 2000 and named after a Bruce Springsteen song, the Light Of Day Foundation originally came about when music industry veteran Bob Benjamin was diagnosed with Parkinson's. At his 40th birthday Benjamin asked that in lieu of presents money instead be donated to the Parkinson's Foundation. After raising $2,000 Benjamin, concert promoter Tony Pallagrosi and musician Joe D'Urso to do more fundraising events. In the 18 years since then LOD has put on concerts in numerous countries, raising more than $5 million USD ($6.62 million CAD) towards Parkinson's research.

Performers at Light of Day events have included Springsteen (numerous appearances), Michael J. Fox, John Rzeznik (Goo Goo Dolls), Ed Kowalczyk (Live), Darlene Love, Southside Johnny, Jesse Malin, Alejandro Escovedo, Willie Nile, Garland Jeffreys, Jakob Dylan, Lucinda Williams, Badly Drawn Boy, Pete Yorn, Gary US Bonds, and Stone Caravan, John Eddie and many more local unsigned artists.
"One Guitar" has become a signature song at LOD events over the years, with E Street Band associate Nile even performing the song at past events with Springsteen. Mardi Gras say they were inspired to record the song after performing at an LOD event in Rome.
The song was performed by Liina Rätsep (vocals), Fabrizio Fontanelli (acoustic guitar), Alessandro Matilli (keyboards), Carlo Di Tore Tosti (bass), Simone Sammarone (electric guitar), and Rodolfo Demontis (drums).

Having released their first album in 2006, the Rome-based Mardi Gras have shared stages with the likes of Glen Hansard, Billy Bragg and Noah And The Whale and have been endorsed by Neil Young in the past for their brand of peaceful protest songs.
Watch Mardi Gras' "One Guitar" video
Mens Nike Sneakers