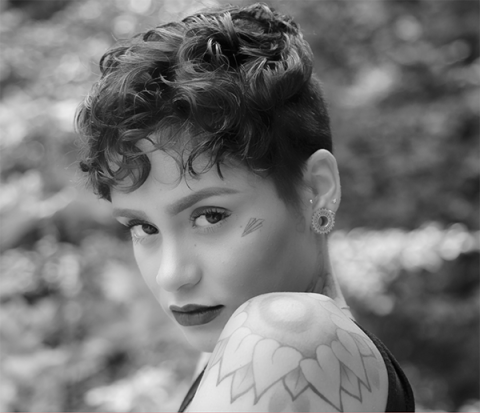 Fans from as far away as Sydney, Australia and Brooklyn, New York stepped up on Twitter to buy tickets for other fans close to home to attend tonight's benefit concert for R&B singer Kehlani's two-year-old niece at UC Theatre Taube Family Music Hall in Berkeley, California.
Nova Langston was diagnosed with acute lymphoblastic leukemia (ALL) on Jan. 23.  The money is needed for her on-going treatment and care.
Using the hashtag #NoviGang and tweeting at Kehlani, the fan generosity spread.
Leah Aringo from Sydney, Australia, tweeted: "…I'm willing to purchase two tickets for anyone in the bay area to attend the show and support Nova! We'll try and figure a way to make this work some how! All love and prayers to baby Novi. Holla at ya girl!"
Athena Drew, listed as based in the Bay Area and Brooklyn, tweeted "Anyone wanna go to @Kehlani show?!? I'll buy your ticket, wanna help since I can't make it!! Spread love and pay it forward."
Ronnae Dominique of Long Beach, California, tweeted: "I was just going to donate to the GoFundMe but I'd like to buy a Tic for someone who hasn't experienced you live to be able to see you. Send someone my way."
And Char wrote: "If Anyone Knows Anybody That Lives In The Bay Area That's Interest In Going To The Event On Monday To Support Baby Nova And Can't Afford Tickets Let Me Know. I'm Willing To Purchase 6 Tickets."
All 1400 tickets for the Aug. 13 concert were snapped within minutes of the on-sale at $52.50 (USD) a piece.  The show also features support acts Rexx Life Raj, Jean Deaux, 1. O.A.K. and Daghe,
A GoFundMe campaign has also raised more than $22,000 (USD) — the goal is $60,000 — to date towards financing her estimated two years of recovery.
"We've created Nova's Leukemia Recovery Fund in hope of raising money for medical expenses and long-term essentials for Nova as she kicks cancer's butt," it says in the notes on the page from parents Mikala and Ngozi.  "ALL is very curable, but there is a long road ahead of us. Chemotherapy treatments are weekly then monthly for the next 2 years. Nova is making it much easier by being the strong + resilient little person she is. 

"Anything helps and we truly appreciate all of the love, support, and prayers that everyone has been giving our daughter and our family."

The singer was touched by the gestures, tweeting: "you all have me in tears. in a world where we are often clueless as to whether true compassion really exists... you are leading by example. i love you so much. thank you everyone who's buying tickets for a fan who can't. that is so so special.  Nova's family thanks you."
(Please support Samaritanmag's original journalism by making a PayPal contribution to info@samaritanmag.com so we can increase the amount of content and writers we hire. Samaritanmag is the anti-tabloid, covering good people trying to change bad things)
Shop: Nike