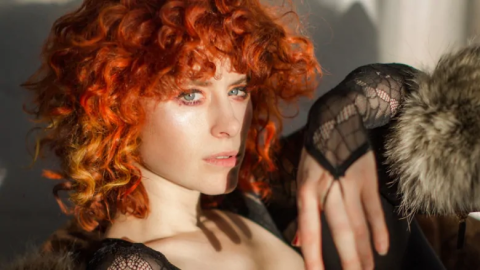 Canadian singer and performer Kiesza and Irish 3D visual artist Luke Didlo have released the MetaMoves motion-capture non-fungible token (NFT) collection to raise money for the production of 3D-printed prosthetic limbs.
NFT auction house Portion is donating all proceeds from every NFT sale in the MetaMoves collection toward the limb production as part of a collaboration with non-profit organization MediPrint.
MediPrint is based in Mexico, where there's an estimated three million amputees, most of whom have lost limbs due to medical complications or work-related injuries. Just five per cent of amputees in developing countries have access to prosthetic devices or mobility assistance.
"I am so honored to be a part of this project," Kiesza said in a media release. "The freedom to move is a right we should all benefit from equally.
"After surviving a debilitating car accident in 2017, I'm eager to join the cause in promoting movement for all. I'm happy that my collaboration with Portion is going to help us advocate and raise awareness for a health issue that affects so many communities."
The MetaMoves collection of animated and sound-designed data files living on the Ethereum blockchain includes androids performing various dance moves taken from Kiesza's latest performance on the Ellen television show.
The tokens endow the owner with full rights toward the underlying motion-capture data, which can be used to breathe life into their avatars. NFT holders can also use the animations in other creative projects, such as a 3D video or video game.
"The MetaMoves NFT collection is doing something that has never been done before," Portion chief executive officer Jason Rosenstein said in the release. "Not only is it using motion-capture technology for NFT art, it is providing a real solution to a real problem."
Portion is an auction house for rare, high-end NFT art, music and collectibles. It connects artists and collectors through blockchain technology to sell, invest and own art and collectibles with verified authenticity and tracked provenance.