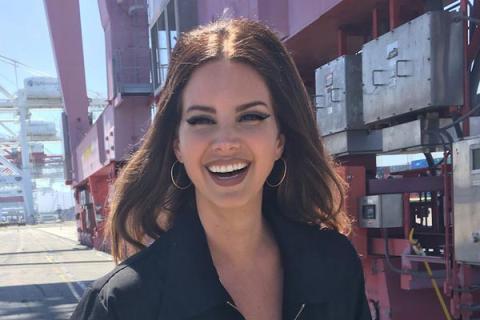 Proceeds from new song "Looking For America" by pop torch singer Lana Del Rey will be directed to three funds supporting victims of recent mass shootings.
"Thinking of everyone this morning – we finished our song and just want to let you know all of my proceeds are going to Gilroy Garlic Festival Victims Relief Fund, El Paso Community Relief Fund and Dayton Foundation," wrote Del Rey in a tweet about the song.

The Gilroy Garlic Festival Victims Relief Fund is collecting money to support the "victims and their families, and to local non-profit organizations providing effective relief to those affected and to the community" in and around Gilroy, CA. Three festival-goers, including children ages 6 and 13, were killed and more than a dozen people were injured in a violent attack at the marquee food festival event on July 28.
The El Paso Community Foundation Victims' Relief Fund has been created for the children of those shot affected when a lone gunman killed 22 and injured 24 on Aug. 3 in a El Paso, TX Wal-Mart in a suspected domestic terror hate crime.
The Dayton Oregon District Tragedy Fund has been established to help the families affected by the mass shooting in Dayton, Ohio on Aug. 4 where 10 people were killed and 27 injured when a lone gunman went on a late night shooting spree in the city.
"Looking For America" is a clear anti-gun song from the singer behind such hits as "Video Games" and "Summertime Sadness." In one key sequence in the slow song, Del Rey sings "I'm still looking for my own version of America/ One without the gun, where the flag can freely fly/ No bombs in the sky/ Only fireworks when you and I collide/ It's just a dream I had in mind."
Protest songs are a bit of a departure for Del Rey, something she acknowledged in an Instagram post about the song.
"Hi folks came back early from Montecito with my brother this morning and asked Jack Antonoff to come into town because I had a song on my mind that I wanted to write," said Del Rey in the post. "Now I know I'm not a politician and I'm not trying to be so excuse me for having an opinion- but in light of all of the mass shootings and the back to back shootings in the last couple of days which really affected me on a cellular level I just wanted to post this video that our engineer Laura took 20 minutes ago. I hope you like it. I'm singing love to the choruses I recorded this morning. I'm going to call it 'Looking for America.'"
This wasn't the only music Del Rey has just released. She also released a cover of Donovan's "Season Of The Witch" which was recorded for Guillermo del Toro's new film Scary Stories To Tell In The Dark. Del Rey's sixth album Norman Fucking Rockwell will be released Aug. 30.
Listen to Lana Del Rey's "Looking For America"
Nike Releases, Launch Links & Raffles