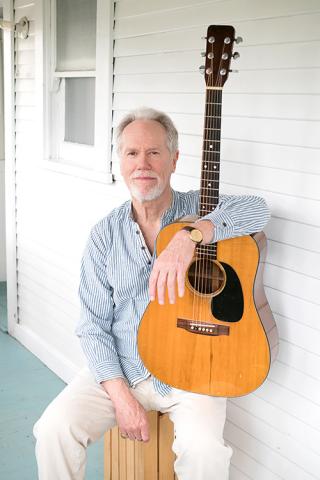 Loudon Wainwright III will host a Feb. 23 fundraising virtual musical tribute to his best friend, singer-songwriter and actor George Gerdes, who died on New Year's Day.
Other friends and admirers of Gerdes — including Richard Thompson, Suzanne Vega, Steve Forbert, Jill Sobule, Terre Roche (founder of vocal group The Roches), Wesley Stace, Dave Hill, Christopher Guest, Michael McKean, Harry Shearer and others — will also participate.
Tickets cost U.S.$20 and can be purchased here. Proceeds from the 7 p.m. ET live stream will go to Judy Johns, Gerdes' partner. Those who can't watch the show can still donate to the Gerdes family at the same location.
City Winery and Mandolin are presenting the "The Great Unknown" live stream in conjunction with Wainwright, a 74-year-old singer, songwriter, actor and author. He's also the former husband of deceased folk singer Kate McGarrigle and the father of Rufus Wainwright, Martha Wainwright and Lucy Wainwright Roche, who've all followed their parents into music careers.
Wainwright met Gerdes in 1965 when they were acting students at Carnegie Mellon University in Pittsburgh along with McKean, David Lander, Albert Brooks and Steven Bochco.
Gerdes, who was 72 when he passed away from a brain aneurysm, was best known as a character actor in television shows, movies and the theatre. He appeared in films including Single White Female, Amistad, A Few Good Men and The Girl With The Dragon Tattoo, as well as episodes of such TV shows as The X-Files, Seinfeld, Grey's Anatomy, Miami Vice, Nash Bridges, Hunter, NYPD Blue, ER and Lost.
Gerdes also released two folk/pop albums after graduating from Carnegie Mellon: 1971's Obituary and 1972's Son of Obituary.
Wainwright considers Gerdes "one of the funniest and most moving singer-songwriters out there, and my most crucial influence." Joni Mitchell called Gerdes' song "Say So What Else Is New?" "the happiest sad song I've ever heard."