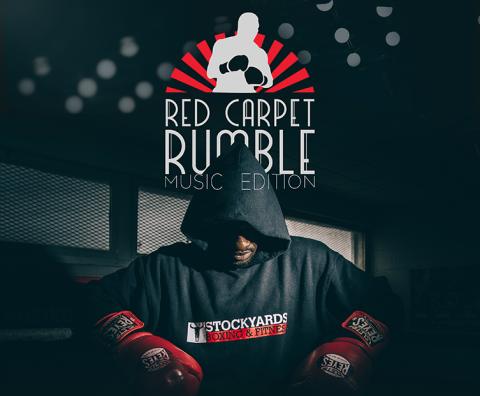 There may not be a $300 million prize purse on the table like there is for this weekend's Mayweather-McGregor fight, but the first-ever white-collar, music industry boxing tournament at Toronto's Concert Hall Sept. 14 will raise funds for the Unison Benevolent Fund.  Contenders had 10 weeks to train.
Dubbed The Red Carpet Rumble Music Edition because it's taking place during the Toronto International Film Festival (TIFF), staff from Live Nation, Maple Leaf Sports & Entertainment (MLSE), The Feldman Agency, FACTOR, Lemmon Entertainment, Invictus, Indie Week, plus artists and press will be stepping into the ring in support of the non-profit organization.
Unison provides counseling, emergency relief and benefit programs for those in the Canadian music community who face personal or professional challenges due to hardship, illness or economic difficulties.
There will be two teams, with some of the opponents from the same company. On the blue team is Azra Gani (Lemmon Ent), Nalae Yang (indie), Kat Burns (artist), Mark Russell (Live Nation), Erik Hoffman (Live Nation) and Jim Cressman (Invictus). On the red team is Nadia Elkharadly (Addict magazine), Cole Smith (Indie Week), Paola Palazzo (Live Nation), Ian Hanecak (press), Kevin Chubey (MLSE), Taiwo Bah (FACTOR) and Jason Furman (Feldman).
"The Red Carpet Rumble (AKA 'The Rumble') is the first Boxing Ontario sanctioned White Collar music industry boxing event in Canada, bringing together two of the most coveted and popular live experience – boxing and music," it reads on the web site. "In just 10 weeks' music industry professionals with absolutely no prior boxing experience will become registered amateur boxers, competing against their peers for title and glory."
Donations can be made to Unison in the name of your preferred fighter. Tickets for the event range from $50 (early bird) to $75 (general admission) to $125 (VIP access to balcony viewing and swag bag), plus service fees.  Red Carpet Rumble T-shirts in black and white are also for sale on the web site for $24.99.
There will also be musical performances and professional fights throughout the evening.
nike roshe split blue hero size 8 women jeans