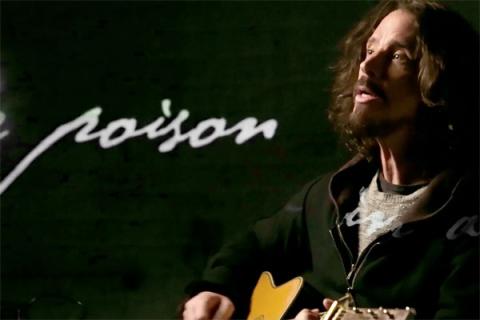 Vicky Cornell, the wife of late-Soundgarden singer Chris Cornell, has just helped start a music therapy program in her husband's honour.
The Chris & Vicky Cornell Foundation recently donated $100,000 USD ($127,000 CDN) to the Seattle-based organization Childhaven for the purposes of creating a music therapy program for children who've suffered some form of trauma.
Started in 1909, Childhaven works to stop child abuse and neglect. Now a nationwide organization, some of its programs include parent-child training and therapy to break the cycle of abuse, and trauma treatment programs to undo the harm abused children have suffered.
"The Chris and Vicky Cornell Foundation is excited to join Childhaven to support its extraordinary work impacting the lives of those in need," Vicky Cornell told Rolling Stone about the new initiative. "Chris and I always shared a strong belief in the healing and inspiring power of music, and through Childhaven's establishment of this program, we are able to keep the promise for Chris by continuing to protect the world's most vulnerable children."
The Cornells set up the Chris & Vicky Cornell Foundation in 2012 with the goal of supporting vulnerable children. Some of the organizations they've supported include Aid Still Required, which helps children and sexual assault victims in areas of natural disaster, music theraphy program Nordoff Robbins, and Global Angels, a charity that works in disadvantaged communities around the world.
Cornell died on May 18 in a Detroit hotel room. Though a number of drugs were found in his system, the coroner ruled his death suicide by hanging and said those drugs did not contribute to his death.
The Cornells were also supportive of the plight of refugees. On June 20 a posthumous video for the song "The Promise" was released as part of World Refugee Day.
Watch Chris Cornell's "The Promise"
Nike SF-AF1