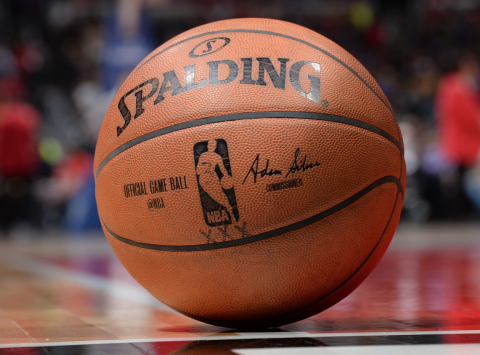 The National Basketball Association and National Basketball Players Association have come up with a three-pronged program to further their collective efforts and actions in support of social justice and racial equality.
In response to recent police shootings and killings of black Americans that prompted protests and brief league shutdowns by basketball players and other professional athletes, NBA commissioner Adam Silver and NBPA executive director Michele Roberts released a joint statement on Aug. 28 that outlined their actions to get players to resume playoffs that were put on hold for three days.
After conversations among NBA players, coaches and team governors, they've created a social justice coalition with representation from all three groups that will focus on a broad range of issues, including increasing access to voting, promoting civic engagement, and advocating for meaningful police and criminal justice reform.
In an effort to try to increase voting accessibility for the November general election in the United States, in every city where the NBA franchise owns and controls its arena property, team governors will work with local elections officials to convert it into a voting location to allow for a safe in-person option for communities vulnerable to COVID-19.
The NBA will also work with its players and television partners to create and run advertising spots for each playoff game to promote greater civic engagement in national and local elections and raise awareness around voter access and opportunity.
"These commitments follow months of close collaboration around designing a safe and healthy environment to restart the NBA season, providing a platform to promote social justice, as well as creating an NBA Foundation focused on economic empowerment in the Black community," the joint statement concluded.
"We look forward to the resumption of the playoffs and continuing to work together — in Orlando and in all NBA team markets — to push for meaningful and sustainable change."
While the Toronto Raptors can't offer Scotiabank Arena for voting in a U.S. election, the team has encouraged the more than 650,000 Americans living in Canada to register to vote.
Raptors player Norman Powell released three T-shirts through his Understand The Grind clothing line to support the Black Lives Matter movement. Proceeds from sales will be split between the Black Youth Helpline in Canada and Campaign Zero in the U.S.
off white nike blazer price list shoes for women