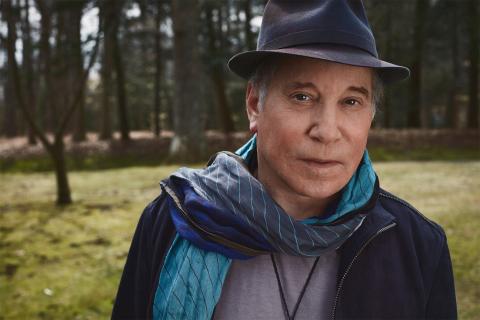 Musical couple Paul Simon and Edie Brickell are donating $1 million USD ($1.24 million CAD) towards Hurricane Harvey relief efforts.
"Edie Brickell and Paul Simon announced today  [Sept. 1] their pledge to give one million dollars toward Hurricane Harvey relief efforts," read a post on the artists' social media sites.

"Their donation will focus on the smaller towns surrounding the Houston area. Medical emergencies and restoration of homes are seen as priorities."
Brickell, who had a hit song "What Am I" in 1988, was born in Oak Cliff, a burrough of Dallas, Texas. The pair didn't specify the organizations they'd be directing their funds towards.
Hurricane Harvey has wreaked havoc on the state of Texas since making landfall late on Aug. 24.  The category 4 hurricane featured extreme winds, some topping 215 km/h, multiple isolated tornados, torrential rains, and mass flooding in places like Houston and Corpus Christi.
Thus far the storm is believed to be the cause of 47 deaths. An estimated 30,000 people have been displaced by the storm and emergency officials throughout the state estimate they had to rescue 13,000 people during and after the storm. The Texas Department of Public Safety estimates 185,000 homes have been damaged and 9,000 destroyed by the related flooding.
This isn't the only good deed Simon's been part of in recent months. His iconic song "Bridge Over Troubled Water" was covered by Artists For Grenfell. Money raised by the cover song is going to the London Community Foundation in order to those affected by the tragic Grenfell Tower fire in London, UK, which was caused more than 80 deaths.
There are a number of ways regular citizens can help those affected by Hurricane Harvey.
September 1, 2017
PEACEMINUSONE x Nike nike zoom air insoles for shoes amazon "Para-Noise 2.0"