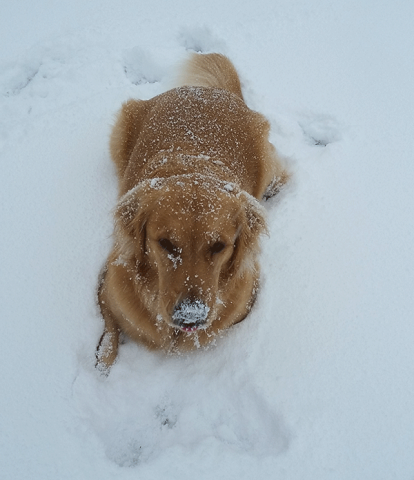 Pets are a popular gift item for the holidays. If you're considering buying one, you've likely considered pet adoption. PetSmart Charities of Canada can help you adopt that perfect pet on the last National Adoption Weekend for 2016, happening at PetSmart retail stores across Canada Nov. 11-13.
PetSmart Charities of Canada connects with several hundred animal welfare organizations across the country to help pets find homes. Since the in-store adoption pogram began in the late 1990s, more than 220,000 Canadian pets have found loving owners, according to the press release.
While it may seem early for holiday gift-buying, there are several good reasons to adopt a pet now – over and above getting an early start on that shopping list.  Adopting a pet early means you have more time to transition that pet. You will want to spend as much time with your new family member as possible, and adopting in November means you'll be able to provide them with more time and attention. Moreover, for many of these animals, time is of the essence. They need that "forever home" right now. Thousands of healthy, loving, adoptable pets are currently in shelters across the country. By adopting one you could ultimately be saving its life.
Adopting a pet is important, but it doesn't get to the root of the problem – spaying and neutering animals to lower the vast number of free-roaming animals in our communities. Canada faces several obstacles in this area, including a lack of affordable options in low income areas, and a difficult and diverse climate for free-roaming animals. Pet Smart Charities also place an emphasis on spay/neuter campaigns, to lower the numbers of animals in need.
You, however, can help by caring for one of these animals in need. Approximately 7 million animals enter shelters across the continent every year, according to PetSmart. Through adoption programs and sponsored adoption events, PetSmart Charities helps place over 20,000 cats and dogs annually in households across the country. They have also granted over $9 million to the cause, focusing on adoption and spay/neuter programs.
Visit your local PetSmart on National Adoption weekend. The PetSmart Charities website can help you find the one nearest you. You can also call 1-877-473-8762 for more information (not every store will have adoptable pets available so they recommend you check the site or call before you go).
If you are unable to get there in person, the website also features a search engine that can help you find an adoptable pet in your area.  Keep in mind that November is Adopt A Senior Pet Month, a reminder that older pets are in need of forever homes, too.
Sneakers