A deeply personal reason led to lyrics behind Phantogram's latest single, "Someday," and the New York dream-pop duo of Sarah Barthel and Josh Carter have decided to donate all proceeds from the sale of the song  — and its b-side, a cover of Sparklehorse's "Saturday" — to the American Foundation for Suicide Prevention (AFSP), an organiztion dedicated to saving lives and bringing hope to those affected by suicide.
Barthel's older sister Becky — and Carter's childhood friend — committed suicide in January 2016.
According to the press release, "the song depicts the unspeakable grief, self-blame and sorrow that ensue after a loved one's death from suicide, but ultimately also conveys a transition toward hope, and an acknowledgment that life goes on and must be lived fully by survivors… and also a message of hope and love for anyone struggling with depression, suicidal thoughts or other crises as the songs darker initial verses give way to the light of the chorus lyric: "I'm always going to miss you, I'm always going to feel you in everything that I do… oh I love you so."
Phantogram was recently honored with the AFSP's Public Awareness Award at the Lifesavers Gala May 16 in New York City. In her speech, Barthel mentioned how much the support of fans, friends, and family has helped.  "The stories we've all shared with each other have helped fend off feelings of isolation, building an ongoing community that will continue together to break down stigmas and a tendency toward silence."
Created in 1987, the AFSP funds scientific research, educates about mental health and suicide prevention, advocates for suicide prevention-related public policy and supports survivors of suicide loss.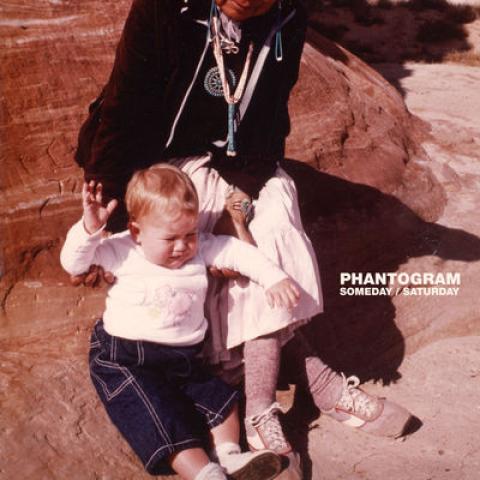 A post on the band's AFSP donation site says the band is still coming to terms with this loss.

"This pain still lingers today as they struggle each day with understanding why Becky died by suicide," it reads. "This sense of loss and confusion drives Sarah and Josh to use their voices as a platform to help prevent this tragedy from happening to others – both those who struggle with suicidal thoughts, and those, like Sarah and Josh, who can be left behind by suicide."

In addition to the new single, Phantogram say they'll be donating $1 from tickets sales for most of their upcoming shows towards the AFSP. They're also collecting donations to help support the cause. Having set their fundraising goal at $10,000 USD ($12,850 CAD) they've already raised $25,291 USD ($32,490 CAD).

Phantogram have worked with the likes of Outkast's Big Boi, Miley Cyrus and The Flaming Lips in their recording career. The band have released three albums, including 2016's Three,  debuted in the Billboard top 10. Their songs have been used in shows like Teen Wolf, CSI: Las Vegas and the film Pitch Perfect.
girls youth nike high tops shoes Light Smoke Grey