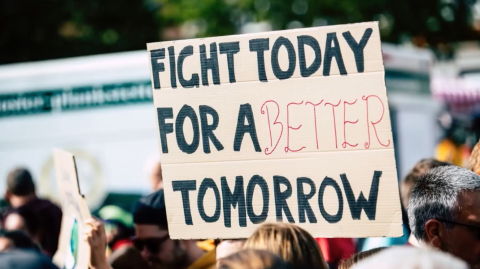 Youth can look forward to tuning into a community of international storytellers and diverse content creators with the launch today (Jan. 4) of the Planet Classroom Network on YouTube.  
"The Planet Classroom Network brings together musicians, dancers, video game creators, filmmakers, learning innovators and emerging technologists from all over the world to entertain, educate and engage youth and to provide a rich cultural experience at a time when art and learning institutions everywhere are not accessible," it says on the channel. "The Planet Classroom Network is by youth for youth. Young people from around the world played a significant role in conceptualizing, creating, and producing the network's vision and programming."
Online publishing company CMRubinWorld, which is behind the network, believes that empowering youth through creativity and innovation fosters well-being and skills to thrive in a rapidly changing world.
The YouTube channel showcases programming from different cultures that supports multiculturalism and inspires communities to come together and heal, while also addressing global challenges.
"Research has shown us time and time again that the arts and social impact learning unite people across borders," said CMRubinWorld co-founder and CEO Cathy Rubin in a press statement. "The COVID-19 pandemic and the ensuing economic and societal consequences have amplified an already existing crisis of youth mental health and created new barriers for those who seek care and support."
Rubin said the company came to the conclusion that youth needed their own YouTube channel where they can work with each other and seek sustainable solutions for their planet.
"We know there is still much to learn from our brothers and sisters across oceans and time zones as we work towards a healthier future for everyone," stated John Cloud Kaiser, director of education at Materials for the Arts, one of the contributing organizations. 
More than 20 global cultural institutions will contribute content including Global Nomads, Global Oneness, the Martha Graham Dance Company, Commffest, KIDS FIRST!, Dream a Dream Foundation, Challenge 59, Alliance for Young Artists & Writers/Scholastic Art & Writing Awards and Taking It Global.
"Our film, What to Do About Climate Change? (curated by Commffest), explores avenues available for making progress, while capturing the passion of protesters and activists who understand the perils of maintaining business as usual," said director Eric Simon in his own statement.
"Documentaries play a powerful role in inspiring and uniting people around the world, and along with other curators, we look forward to sharing powerful international stories on critical issues such as poverty, education, gender equality, race and responsible consumption and production," added Daniela Kon Lieberberg, founder and executive director of SIMA Studios.