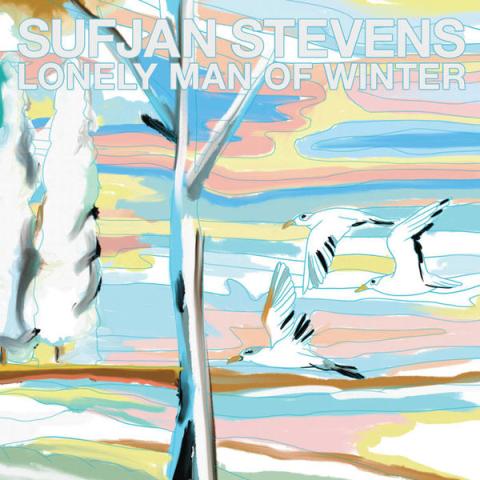 A rare holiday-themed song called "Lonely Man of Winter" that indie folk singer Sufjan Stevens traded away more than a decade ago will now be used to support the Brooklyn, New York non-profit performance arts space, JACK.
The gift that keeps on giving, "Lonely Man of Winter" was originally written to be part of Stevens' 2007 Songs for Christmas boxset. As part of the promotion for that five-disc release, Stevens held a contest to trade ownership of Lonely Man to another songwriter. That songwriter was Alec Duffy, who wrote the song "Every Day is Christmas" for the promotion. In the years in-between Duffy went on to co-found JACK with a number of other artists as "an attempt to build a microcosm of an ideal city, with music, theater, dance and conversation serving a larger political project of putting art to work towards liberation."
Now, in association with Stevens' record label Asthmatic Kitty, "Lonely Man of Winter" is being released as a three-song split digital single with proceeds benefitting JACK.
The split features the original version of "Lonely Man of Winter," a newly-recorded "Doveman Mix feat. Melissa Mary Ahern" version of the song, and Duffy's "Every Day is Christmas." The digital release retails for $3 USD ($3.96 CDN). A limited edition vinyl seven-inch version of the single has already sold out in preorder.
Some upcoming JACK programming includes COWBOYSCOWGIRLS (sagittarius), an interactive performance installation that explores the intersection of American cowboy and cowgirls and gay culture, choreographer In Kyung Lee's thematic impression of women looking at other women, Vögel, and REPARATIONS365:
Reparations & Education, a panel discussion exploring equality challenges in educational system.
Listen to "Lonely Man of Winter"
Fragment x Air Jordan 1 Retro High OG Black/Sport Blue-White