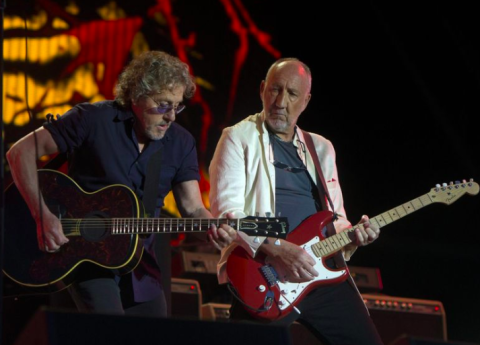 Teen Cancer America (TCA), founded by Roger Daltrey and Pete Townshend of The Who, has named six people from the arts, business, music and charity worlds to help give teens and young adults better experiences and outcomes during their hospital cancer treatments. 
The Los Angeles-based teen cancer charity, which develops specialized facilities, treatment and services for young patients, is looking to the new advisory council to help fund raise in the U.S. and the U.K.
Joining the advisory council is Peter Bradley Jr. of the Buddy Holly Educational Foundation; Andy Saperstein,  managing director and co-head of Morgan Stanley Wealth Management; Jaime Siegel, CEO of the tech start-up FlipTix, a mobile ticketing app; pop music producer Chris Stewart; philanthropist Alisa Swidler; and Dan Wise an entrepreneur based in Montreal.
 "We are extremely fortunate to have the dedicated support of these amazing individuals on the advisory council. Our network of influence continues to grow and help advance our programs in medical centers across the U.S.," Simon Davies, TCA executive director, said in a statement.
TCA, originally a non-profit cause founded by Daltrey and Townsend in Britain and transplanted to the U.S. starting in 2012, aims with benefit concerts and auctions to bridge the gap in American hospitals between pediatric and adult oncology care.
The teen cancer charity has as its mission supporting not health care directly, but hospital settings, and in particular in-patient and out-patient treatment settings to improve the experience of young cancer patients. That includes building "chill-out zones" with jukeboxes, pool tables and even kitchens in in-patient and out-patient hospital units for young people aged 13 to 25 facing stressful cancer care.  
Besides emotional support, TCA also brings physicians and other healthcare professionals from pediatric and adult oncology together to collaborate on specialized treatment and support for young patients.
Recent TCA fundraisers include art-centered events at Annabel's, the London-based private membership club, polo at Will Rodgers State Park in Los Angeles, a celebrity golf event in South Florida and an annual private charity concert starring The Who and special guests.  Over the last six years, TCA has helped over 5,000 young people and their families in the U.S. 
(Please support Samaritanmag's original journalism by making a PayPal contribution or EMT transfer using  info@samaritanmag.com so we can increase the amount of content and writers we hire. Samaritanmag is the anti-tabloid, covering good people trying to change bad things. Let's make this thing bigger than TMZ.)
Supreme x Chucky Coming FW20