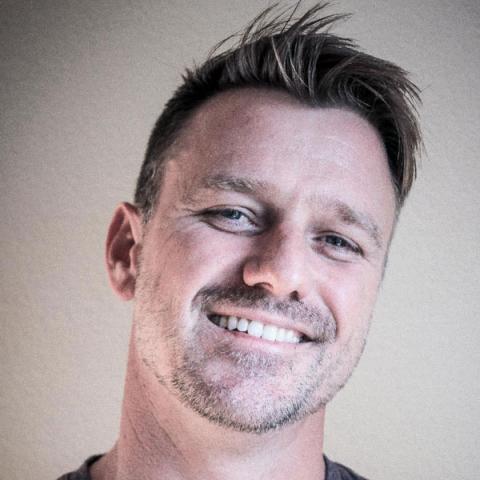 Remember the 1996 Hollywood movie Mr. Holland's Opus? That Richard Dreyfuss-starrer about a musician-turned-teacher who inspires high school music students has led AudioMicro, the stock music and sound effects library, to donate five percent of its sales to the namesake Mr. Holland's Opus Foundation, which supplies musical instruments to underfunded American schools with students from low-income families.
Since the late film composer and conductor Michael Kamen launched the foundation in 1996, the Opus Foundation has supplied over 28,000 new and refurbished instruments to around two million students in band or orchestra programs in 1512 schools.
It turns out Kamen, who arranged music for Queen and Pink Floyd, also wrote the original movie score for Mr. Holland's Opus.
Noah Becker, president of AudioMicro, which works closely with musicians and creators for the royalty-free production music marketplace, says his company now wants to do its part to keep music education programs in schools alive — and in the process encourage a new generation of young musicians.
"We are thrilled to be able to contribute to the future of the industry and creative work that we love, to nurture the next generation of artists and composers at a crucial point in their education," Becker said in a statement.
Kamen, having started playing the piano at age two before being trained and studying the oboe and classical music at the prestigious Juilliard School in New York, wouldn't have had a need to have an instrument donated for his personal use.
But Kamen, who earned Grammy Awards and Oscar nominations at the crossroads of classical and rock music for his collaborations with Pink Floyd, Aerosmith and Metallica, not to mention the London Philharmonic, aimed to put young music students in need on an instrument on a level playing field with their high school peers with his foundation.
"Music has a great capability to heal and a responsibility to heal. It's not just to make people rich, and it's not just to make people dance. It's to celebrate our ability to live in peace and harmony," Kamen said in an interview around the time he launched the Mr. Holland's Opus Foundation.
"We plan to start with this regular contribution and then see what other ways we can help support Mr. Holland's Opus Foundation and its admirable mission," Becker added in his statement.
Watch a video explaining what the Mr. Holland's Opus Foundation does

(Please support Samaritanmag's original journalism by making a PayPal contribution or EMT transfer using  info@samaritanmag.com so we can increase the amount of content and writers we hire. Samaritanmag is the anti-tabloid, covering good people trying to change bad things. Let's make this thing bigger than TMZ.)
M2k Tekno