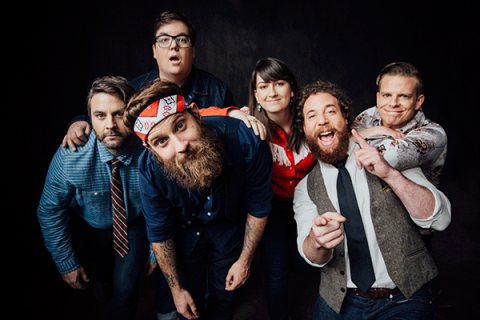 The World Wildlife Fund will be launching the inaugural Pandamonium event at Toronto's Andrew Richard Designs on June 23, and promises an evening of dramatic contrasts in "a celebration of nature's majesty and resilience: Doom and Bloom," according to the press release. "The Panda" is how the WWF sometimes refers to itself because of its famed logo.
The night's goal will be to weave together a mix of science, nature, music, art, food and fashion depicting how humanity, wildlife and the ecology can work in harmony. The planners expect it will become an annual affair.
Funds raised will further the important goals of the World Wildlife Fund, Canada's largest conservation organization, whose mission is "to stop the degradation of the planet's natural environment and to build a future in which humans live in harmony with nature, by: ensuring that the use of renewable natural resources is sustainable; promoting the reduction of pollution and wasteful consumption; and conserving the world's biological diversity," according to its web site.
The WWF has been in action for over 50 years. In that time the world's wildlife populations have declined by 52 percent, according to the organization.
Pandamonium will include live music, an immersive multimedia experience, art installations and a wide range of gourmet foods, including a "Jellyfish Snack Bar" that will serve up food made with one of the few species that is currently thriving in our oceans — amid the many marine creatures currently in decline that the WWF strives to protect.
Juno Award winning group The Strumbellas, best known for its hit "Spirits," will perform, and there will be a specially prepared operatic piece, "The Doom & Bloom Duet," performed by international opera star Teiya Kasahara and award-winning soprano Lisa Di Maria . The piece captures both "the primordial wrath and calming beauty of nature," according to the Pandamonium website.
MasterChef Canada judge Claudio Aprile will enlighten with a unique culinary presentation while Haan Palcu-Chang. Toronto's world famous Chinese/Romanian chef will be creating the exotic jellyfish treats. The immersive experience is being created by Moment Factory who use video, architecture, light, sound and special effects to enthral audiences, as they have for Arcade Fire, Jay-Z and many other festivals and events.
Tickets cost $200 ($400 for the VIP experience that includes extras such as special presentations, drinks and food, an exclusive VIP area, gift bag and an invite to the WWF Canada's summer party). Corporate packages are also available.
【海外 12/17、国内 12月発売予定】ナイキ エア マックス 95 OG "ネオン/イエローグラデーション" (NIKE AIR MAX 95 OG "NEON/YELLOW GRADATION") [CT1689-001] , Fullress , スニーカー発売日 抽選情報を掲載!ナイキ ジョーダン ダンク シュプリーム SUPREME 等のファッション情報を配信!