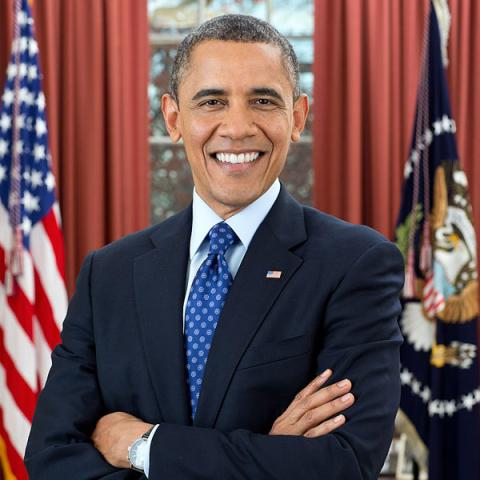 A number of Ontario high school students from disadvantaged communities will get the rare opportunity to attend former U.S. president Barack Obama's special speaking event taking place Sept. 29 at Metro Toronto Convention Centre.
Between 40-50 students from the Pathways to Education Program from Toronto, Hamilton, Kitchener and Kingston will get to attend the exclusive Toronto event being hosted by Canada 2020, an independent progressive think-tank whose goal is to "build a community of progressive ideas and people that will move and shape governments."
The Pathways to Education Program's goal is to break the cycle of poverty through education. The program supports young people in low income communities with the goal of helping them complete their high school educations and plan for their futures. Pathways helped 947 different students from across Canada in 2015 and helped improve the graduation rate an average of 85 per cent in the communities it works in.
Pathways to Education officials believe this will be a tremendous opportunity.
"Pathways to Education recognizes this is the kind of experience that is life-changing for youth and provides them with opportunities to learn and engage as active citizens. We are very grateful to Canada 2020 and our partners for including young Canadians in this global conversation," said Sue Gillespie, President & CEO, Pathways to Education Canada.
"Canada 2020 is so proud of this partnership with Pathways to Education," said Tom Pitfield, President of Canada 2020. "President Obama is one of the most inspiring leaders of our generation – especially for young people – and as an organization that cares deeply about global citizenship, Canada 2020 is thrilled to work on this once in a lifetime opportunity with Pathways."
Obama is expected to speak on a variety of different topics at the event.
Nike Air Force 1 Premium White Ice Blue Shoes Best Price AJ7311-700 – Buy Best Price Adidas&Nike Sport Sneakers