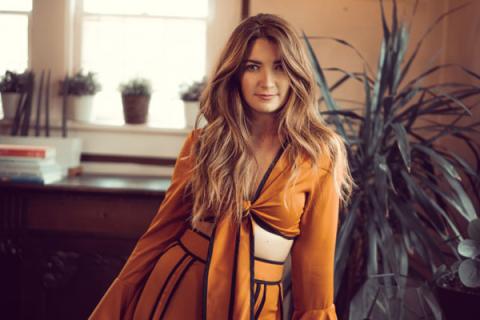 A new single from rising country musician Tenille Townes will be used to raise funds to support a homeless Girl Scouts troop.
Townes, a Canadian musician based in Nashville, TN, has released a new lyric video of her 2018 song "Somebody's Daughter," featuring 16 Girl Scouts from Middle TN Troop 6000. Troop 6000 is made up of girls who either are, or have been, homeless. Troop members earned their musician girl scout badges for joining Townes to record in the studio.
The just-released video features photos of Troop 6000 members posing while the song's lyrics display around them.
"I get teary watching this lyric vid because I stood beside the wall where they took these pictures & was in awe of their confidence & spirit. These girls & their stories are powerful," wrote Tenille in a Twitter post about the video.
All of Tenille's proceeds from this version of the song will support Girl Scouts of Middle Tennessee's Troop 6000 initiative. Troop 6000 was launched in August 2017 with the goal of providing the Girl Scout experience to girls currently living in shelters, affordable housing, hotels, and other low-income or temporary living spaces. Some of the activities they participate in include badge earning, outdoor experiences, STEAM (Science, Technology, Engineering, Arts, and Mathematics), community service and field trips in addition to Girl Scout traditions and celebrations.
Originally from Grand Prairie, AB, the country musician's first big break came at age nine when she was invited to sing on stage with Shania Twain. She's released two full-length albums in addition to 2018's Living Room Worktapes EP, which contained an acoustic version of "Somebody's Daughter."
This is far from the first kind gesture from Townes. Townes' own Big Hearts For Big Kids initiative has raised over $1.5 million to date to support a youth shelter in Grande Prairie.
Watch Tenille Townes' "Somebody's Daughter (Lyric Video)" ft. Girl Scouts of Middle TN Troop 6000
Air Jordan 1 Low Atmosphere Grey/White-Black For Sale