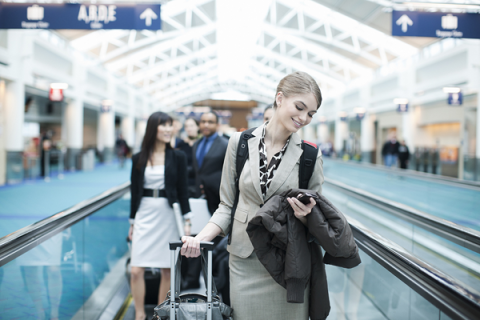 Aeroplan members have already donated more than 410 million miles to various charities to help offset their travel costs as part of the Beyond Miles program and now they can donate on someone's behalf — for weddings, parties, anything, even in memory of or for no reason at all.
Aeroplan is a loyalty program, owned by Aimia, that was created by Air Canada in 1984 as an incentive for frequent flyers. It has since expanded to include partnerships with retail partners and credit cards, where members earn additional miles through purchases. Beyond Miles was created in 2006.
From music to animals to health, at home or in developing countries, the Canada-based charities are Earth Day Canada, Engineers Without Borders, Free The Children, Médecins Sans Frontières, MusiCounts, the Stephen Lewis Foundation, Schools Without Borders, Veterinarians Without Borders, War Child Canada and The Air Canada Foundation.
The recipient will receive an e-card with a caption and message. Aeroplan uses this one as an example:
"A personal donation was made in memory of Robert Smith" followed by "Dear Susan, this donation is in memory of your father who passed away last year. Knowing that he was an engineer and also gave back to his community, we wanted to honour him by donating to Engineers Without Borders so that they can continue to do work that he cared so much about. He was a wonderful person and is greatly missed. Love Steve and Jen." At the bottom of the message, a link is provided to the charity.
"Beyond Miles enables members to donate their miles to 10 charitable partner organizations dedicated to improving lives and enriching communities at home and around the world," Aeroplan's head of community engagement Alden Hadwen told Samaritanmag.
"We created the e-card so that members can donate Aeroplan Miles on behalf of a friend or loved one. Aeroplan Mile donations have the power to change the lives of children in communities worldwide, to support international development and offset the cost of travel for each of our partner organizations."
Aeroplan collectors can go to www.aeroplan.com/donate and choose one of the aforementioned 10 Canadian Beyond Miles charitable partners or from more than 450 charitable pooling accounts which allow Aeroplan members to support local grassroots causes in their own community. 
The Beyond Miles program launched in 2006.
nike air overlook apartments Retro High OG Wmns "Panda" CD0461-007 Women/Men Super Deals, Price: $98.03 - Air Jordan Shoes