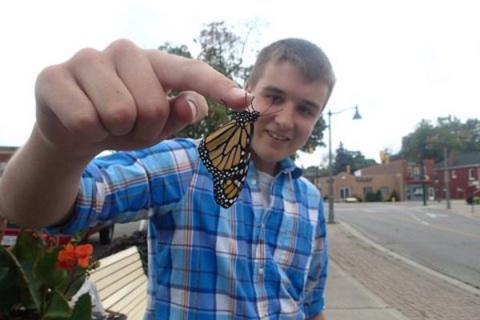 Rescuing baby turtles, building homes for bats, restoring bee populations... these are just some of the recent conservation-minded community projects World Wildlife Fund Canada (WWF) has supported and they're looking to do more.
The WWF and TELUS have teamed up for the Go Wild Community Grant program and will be awarding $1,000 to $7,000 to "action-oriented projects that bring communities closer to nature, helping it thrive."
The potential ways to earn Go Wild funding are virtually endless. Some recent recipients of WWF grants include:
* Build-A-Bat-House program by Wahnapitae First Nation in Capreol, Ontario
* Returning baby turtles to the wild program by the Ontario Turtle Conservation Centre in Peterborough, Ontario
* Public planting project at the Bela Farm Bee Sanctuary by the Shoresh Jewish Environmental Program in Toronto, Ontario
* Eco-Marlins Rookery Project to restore nesting habitats by McNair Secondary in Richmond, B.C.
WWF Canada's stated goal is to protect the future of nature and to "stop the degradation of the planet's natural environment and to build a future in which humans live in harmony with nature."
The Go Wild program is designed to get community groups and students on the ground and involved in protecting nature.
"When Canadians Go Wild, their impact grows beyond a single act," said the WWF's Go Wild page. "They inspire deeper connections to nature that can transform future actions and decisions. Whether it's planting native plants or protecting species at risk, monitoring or training, celebrating or solving, leading or inviting climate-change solutions, we want you to Go Wild and help nature thrive."
Applications for the next round of Go Wild idea funding is now open. Deadline for applications is May 12.
Additionally, the WWF also runs a Go Wild Schools program for elementary schools. Targeting elementary students, teachers, classrooms, and schools, the WWF is also soliciting for ideas from teachers that can take place either in or outside of school. More information on those opportunities can be found here.
Air Jordan 1 Low Pine Green/Black-White For Sale