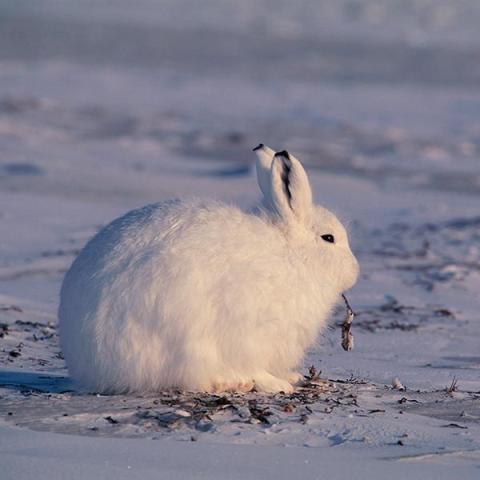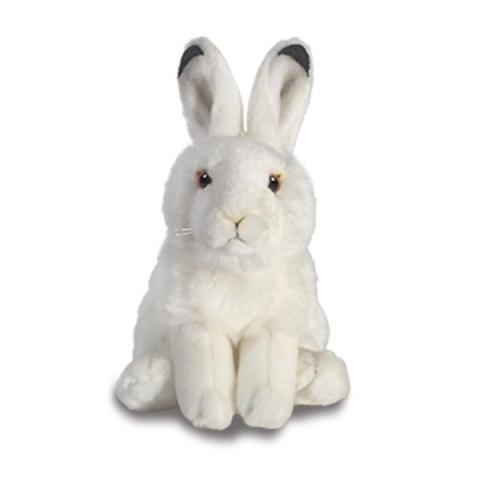 With spring clocking in (officially at least) today and Easter around the corner, World Wildlife Fund is ramping up its fundraising efforts in the cutest way possible. The environmental protection non-profit is asking people to forgo chocolate rabbits to help real Arctic hares, and its fellow creatures, by symbolically adopting one of 27 animals that enhance Canada's natural beauty "while bringing vital conservation work to life."
The campaign offers would-be adopters a plush toy modelled after a real animal, plus a personalized adoption certificate, poster, information pamphlet and a reusable gift bag for $40.  A tax receipt is issued for $30. Buy two in the same order and shipping is free.
Choices are: Arctic Hare, Narwhal, Atlantic Puffin, Red Fox, Giant Panda, Tiger, Sea Turtle, Emperor Penguin, River Otter, Black-footed Ferret, African Elephant, Caribou (Reindeer), Snow Leopard, Lioness, Asian Turtle, Bald Eagle, Grizzly Bear, Blue Shark, Giraffe, Grey Wolf, North American Beaver, Orca, White Rhinoceros, White-Handed Gibbon,  Orangutan, Hippotamus and Koala.
According to the web site, "Your fun and educational adoption kit includes: a high-quality wildlife plush; a personalized adoption certificate (5" x 7"); a stunning species poster and information pamphlet about the work your gift will help support; and one of three reusable gift bags of your choice." The measurements for each plush toy is also listed: for instance the Atlantic Puffin is 9" and the Arctic Hare is 8.5" (head to foot) x 7" (diameter).
It's a great way to get kids thinking about how their choices impact the world around them while steering them away from sweets. And the plush toys — which may be sent as a gift or purchased in someone's memory — are super-adorable.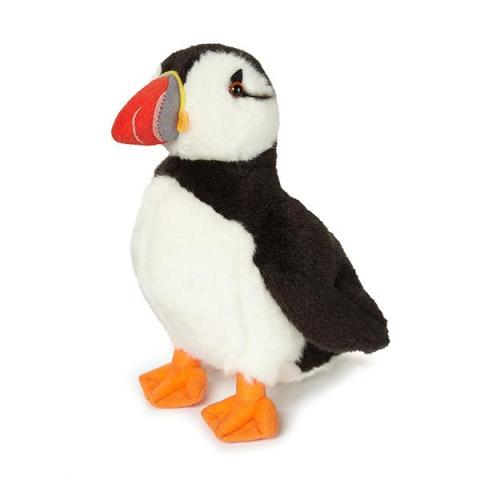 World Wildlife Fund Canada has been around for half-a-century and is the country's largest international conservation organization. "We connect the power of a strong global network to on-the-ground conservation efforts across the nation, with offices in Victoria, Vancouver, Smithers, B.C., Toronto, Ottawa, Montreal, Halifax, St. John's, Iqaluit and Inuvik," it states on its "about" page.
"Our mission: To reverse the decline of wildlife by working toward: All freshwater ecosystems and the wildlife that depend on them in good condition; healthy marine ecosystems on all three coasts; a vibrant and ecologically sound future for the Arctic; resilient communities across the country that enhance nature.
All net proceeds from the WWF store go towards helping the fund's conservation efforts.
Patike