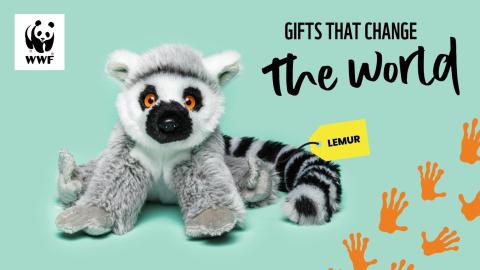 World Wildlife Fund Canada is offering people a chance to symbolically adopt an animal in exchange for a plush toy of it, in order to support the protection, management and restoration of the environment.
More than 40 species are available to adopt from the Wildlife Adoptions page of the WWF-Canada website. New for this year are the ring-tailed lemur, platypus, collared pika, red kangaroo and koala family.
The platypus and red kangaroo were chosen to recognize the outpouring of support from Canadians to the Australian wildfires, which caused an estimated three billion animals to be killed or displaced. To recognize Canadian wildlife, WWF-Canada chose the collared pika, which is vulnerable to climate change and one of the lesser known faces of wildlife loss.
Collections of Canadian and international animals can also be grouped together and purchased.
Each individual animal adoption kit ranges in cost from $45 to $65 and includes: a plush toy; a personalized adoption certificate; an optional reusable WWF-Canada bag; and a poster with facts about the species and the conservation work the adoption supports. 
Symbolic adoptions are also available as a card-only option with a personalized adoption certificate.
Tax receipts are available and there's free shipping for orders of more than $90 to the same address.
Canada Post is experiencing high parcel volumes and has implemented COVID-19 safety measures in its processing facilities, which can result in shipping delays. To ensure delivery by Dec. 25, for those wanting to give a plush to someone for a Christmas present, orders must be placed well before: Dec. 11 for rural addresses (regular shipping); Dec. 13 for urban addresses (regular shipping); Dec. 15 for rural addresses (priority shipping); and Dec. 18 for urban addresses (priority shipping).
Virtual gifts, apparel and other items can also be purchased to support WWF-Canada and its work.
WWF-Canada was founded in 1967 and is the country's largest conservation organization. It's part of a worldwide network covering more than 100 countries as part of its work with foundations, governments, businesses, communities, individuals and supporters to conserve species at risk, protect threatened habitats and address climate change.
Air Jordan 1