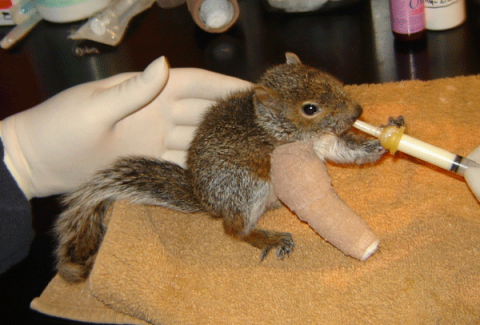 Ontario's raccoons, foxes, squirrels, muskrats, turtles, coyotes and possums have an excellent friend in Peggy Jenkins.
Jenkins runs Heaven's Wildlife Rescue, a centre devoted to rehabilitating orphaned, injured and displaced wildlife "patients" from the Sarnia-Lambton area and increasingly from across the province, as word of her extraordinary work spreads.
Located on a farm just south of Oil Springs, Ont. and named for Jenkins' daughter Heaven who works alongside her mom assisting animals, Heaven's Wildlife Rescue has, by Jenkins' reckoning, assisted "hundreds and hundreds" of species since its inception in spring 2011.
"There are eight native freshwater turtle species in Ontario and seven are at risk. We have 58 eggs we're incubating right now plus a large snapping turtle that was found on the road and another waiting on transport today," Jenkins tells Samaritanmag.
"The list goes on and on. This spring we were overrun with orphaned squirrels. When they started to taper off, orphaned and injured raccoons started coming in. Now we're being swamped with turtles, so it never slows down."
As Jenkins explains, the need for wildlife rehabilitation is acute both because of human encroachment on nature and because Humane Societies are not licensed to treat species other than domesticated dogs, cats and the like.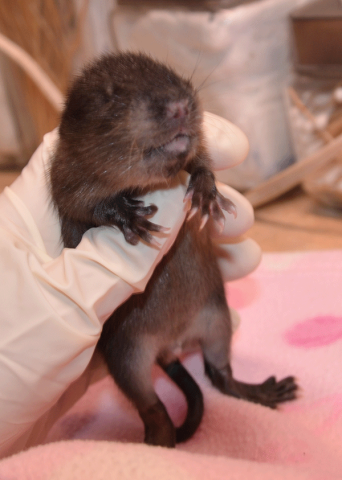 The idea for the Rescue came to Jenkins in part after working as a volunteer and realizing that vulnerable wildlife was routinely being euthanatized rather than healed and released back into the wild for lack of resources.
"I wanted to do something about that so I took the steps to get our licensing and to get set up to assist the mammals that needed our help," she says, adding that the Rescue is inspected by the Ministry of Natural Resources. "The need is so great. And I just had to do something. I had no choice. I couldn't stand by and let that happen."
Jenkins continues: "We actually have two locations. There is the clinic, and then we have a rural farm area with big outdoor enclosures where the animals don't see a lot of people and can become acclimatized to the weather – especially if they are orphans – and they're able to be wild. You don't want wild animals to become accustomed to people.
"We're actually in the process of finishing a fox pen right now. It takes time to expand, especially when we're also caring for animals. We are also thinking of building a beaver enclosure; we just have to do a little bit more research on it. It's going to be a big expense and we want to be sure it's set up the proper way. So that's probably a couple of years off."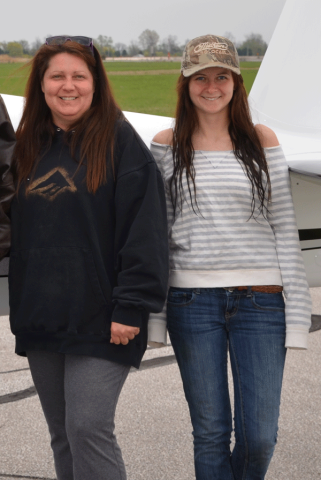 Heaven's Wildlife Rescue receives no government funding and is wholly reliant on donations and volunteers. Indeed, to launch the Rescue, Jenkins had to dip deeply into her own coffers.
"It was completely out of my pocket, thousands and thousands of dollars which was extremely difficult. I mean, just the clinic and the medical supplies not to mention the outside cages. Lumber to build the enclosures cost thousands of dollars," Jenkins confirms, adding that she currently has about 30 to 35 volunteers managing everything from animal care to construction.
A fundraising team is highly needed to help raise the alert about the Rescue's annual spring walk-a-thon and a garage sale planned for July. Jenkins also relies heavily on social media to get the word out.
Ask Jenkins where her colossal inspiration comes and she doesn't hesitate. "You know, we don't really like to show the bad things or the sad things, and we try and focus on the success stories, the animals that are healed and released. But some of what we deal with is pretty horrific.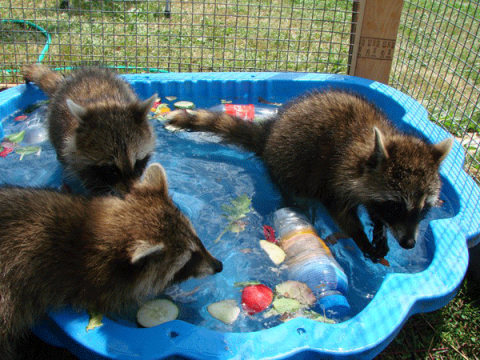 "I mean, we have animals coming in that are severely injured. We see babies that have been separated from their moms for days and days who've had nothing to eat or drink and have dirt in their mouths from scrounging around on the ground trying to find anything they can. It's hard, and sometimes they don't make it. You have to see it to understand. But you can't say no to that.
"And it seems the numbers grow every year, in part because people are more aware that we are here so we get more calls. There is a lack of funding and volunteers, lack of outside caging. And when that happens, we have to say no [to new admissions].
"Right now I am getting calls for placements from all over Ontario. It's hard. And when the rescues are full, the only option is euthanasia. We try our best and build as many cages as we can possibly afford, but there is still a great need for more."
She continues: "Education is a big part of it. People are going to stop their cars and bring that injured turtle they see on the road to us. I mean, even if a pregnant female doesn't make it, if she is brought to us we can harvest the eggs. And that is so important with the species at risk.
"But really, our volunteers are essential. All the money in the world won't make a difference if you don't have the right volunteers to care for the animals. We are a team, and that's what makes it work. And," Jenkins says, "We really need more."
Patike