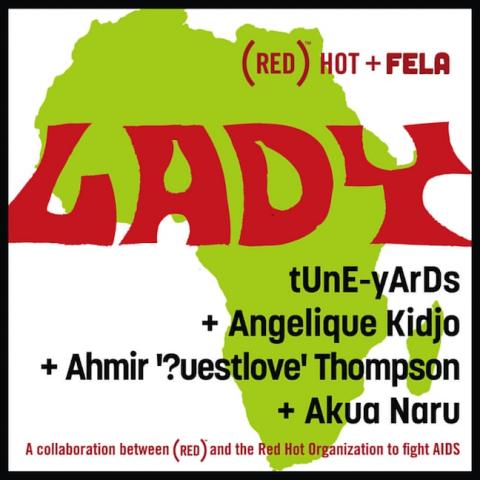 (RED)Rush To Zero, a fundraising and awareness campaign to help in the ambitious goal to deliver an AIDS-free generation by 2015, began today, June 1, and will last 10 days.
The virtual elimination of mother to child transmission of HIV is part of the eight Millennium Development Goals that the 193 United Nations member states and at least 23 international organizations have agreed to achieve by 2015. Among them are eradicating poverty and hunger, achieving universal primary education and combating HIV/AIDS, malaria and other diseases.
(RED)Rush To Zero is the 31st anniversary of the discovery of HIV, and consists of a series of in-person and digital events and experiences involving brands, celebrities, gamers, music fans and consumers around the world. 
"We've made so much progress in the fight against AIDS over the last decade.  Now would be the worst time to slow down," said Gabriel Jaramillo, general manager of the Global Fund to Fight AIDS, Tuberculosis and Malaria, in a press statement.
"As the global economy threatens public sector funding, more than ever we need innovative fundraising models like (RED), which has done so much to align the private sector to our goals. We're excited about (RED)Rush and its ability to tap into popular culture to help deliver a key milestone on our path to ending AIDS.  We're very grateful for (RED)'s bold ideas to help us reach our goals."
Since launching in 2006, (RED) has raised more than $190 million to fight AIDS.  The recipient of these funds is the Global Fund to Fight AIDS, Tuberculosis and Malaria.  (RED) helps finance Global Fund HIV/AIDS grants that have impacted the lives of more than 14 million people affected by AIDS in Africa.
(RED) Rush To Zero is comprised of three major components: the (RED)Rush Games, a global video game tournament; the (RED) Music program, allowing fans to buy (RED) tickets from major artists and venues to turn their shows (RED); and the Cash & Rocket (RED)Tour, a fundraising road trip across Europe.  For more details, click here.
"The world is at a historic moment in the fight against HIV/AIDS, with the opportunity to end mother-to-child transmission of HIV and take a critical step toward defeating this global pandemic," (RED) CEO Deborah Dugan said in a press statement.
"We will only get over the finish line if we create new funding opportunities and new ways to keep people engaged and energized- (RED) will do its part by bringing business, culture, sport, and empowered women together to help empower other women and their children by ensuring that the next generation is born HIV free.
"(RED)Rush is a unique effort to build momentum and ensure that the incredible progress that has been made over the last decade continues. We are, as always, grateful to our corporate partners for stepping up and creating exciting, new opportunities for engaging consumers and generating vital funding for the Global Fund."
As one component of the campaign, the long-running Red Hot Organization — which has been fighting AIDS through popular culture since 1989 via 16 charity compilation albums — has partnered with (RED) for Rush To Zero. The first single, "Lady," from the forthcoming album (RED) Hot + FELA (due spring, 2013) is now available exclusively on the iTunes music store, via Knitting Factory Records. Click here to hear a sample and find links to purchase.
The song is a remake of the late Nigerian musician Fela Kuti's "Lady" and features Angelique Kidjo, tUnE-yArDs, Akua Naru and Ahmir Questlove Thompson. It was recorded live with producer Paul Heck at Converse Rubber Tracks studios and the version for sale was cut the second take. Heck is also overseeing the entire production of the album.
Merrill Garbus of tUnE-yArDs, who also helped with production on "Lady," said in a statement via Knitting Factory, "I wanted to reclaim 'Lady' for women in the world today, particularly African women, who will have an important role in ending the AIDS epidemic there. I was so happy to have the powerful Angelique Kidjo pour her soul into it, and then rapper Akua Naru wrote a raw, intense verse that perfectly extended and completed our vision of the song."
Other (RED) Music plans for this 10-day Rush To Zero are the auction of premium seats and exclusive packages initiative called (RED) Rows. Participants include Bryan Adams, The Black Keys, Leonard Cohen, Coldplay, Elvis Costello, Sheryl Crow, Death Cab for Cutie, The Killers, K'naan, Diana Krall, Maxwell, Tim McGraw, Metric, Tom Petty and the Heartbreakers, Phish, Pink Martini, Punch Brothers, The Tragically Hip and The xx. 
White-label ticketing provider CrowdSurge is unveiling the technology that will enable these artists to turn their shows (RED) by auctioning concert tickets. Music venues across the U.S., such as Stubbs in Austin, Metro in Chicago, Brooklyn Bowl in New York, and The Paramount, Neptune and Moore Theaters in Seattle, will also participate with promotions to drive funds and awareness to the 2015 AIDS-free generation target.
M2k Tekno