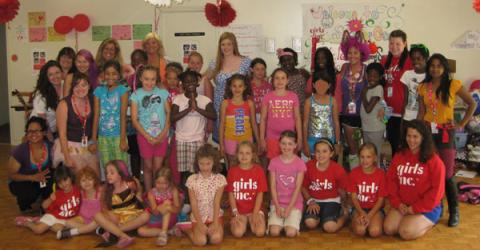 In song lyrics and artworks and everyday goals, there's a single expression — distinctly paradoxical — that's at the heart of what drives most toward their ambitions: we approach closer to our real selves the more we resemble our dreams.
That idea is at the heart of Toronto-based singer/songwriter and Boom FM radio host Meredith Shaw's song "Girls Who Believe" from her debut album, Place Called Happy, produced by Big Sugar's Gordie Johnson. The song, a dedication to the strong women in Shaw's life that inspired her to follow her dreams, is also a catalyst for her community initiative of the same name.
Girls Who Believe empowers young women to embrace who they are and to use that power of self-acceptance to venture forth and realize their dreams. It began as a series of workshops in schools for girls aged 11 to 17 where Shaw led discussions around the arts, the process of songwriting and how to sustain a creative life. With music as the catalyst, the workshops also tackle larger issues, such as self-esteem.
"I treat music as a way to talk about other things because music is something that's very approachable; it's something that everyone knows about," Shaw tells Samaritanmag. "I think one thing I learned from the workshops is that everyone has a 'music.' For me, it's music, but for the girls it could be wanting to be a mom or wanting to be a doctor. Everyone has that same journey, but it's going after different things."
Shaw, who recently received a Toronto Independent Music Award nomination and is currently working on her sophomore album with Halifax indie musician/producer Joel Plaskett, was encouraged to go after her ambitions from an early age. At 14, she told her parents that she wanted a career as a musician and received instant support.
"I do remember being quite emotional. I was like 'Mum, Dad…I'm going to be a musician.' It's like I was coming out!" laughs Shaw. "God love them, they said: 'Yeah, duh, you've been doing this since you were a little one. We know.'"
Shaw's mother was Dean of Osgoode Hall Law School and she counts her among the women she looked to while growing up — including music teachers, life-long friends and Canadian musicians such as Jann Arden and Sarah McLachlan — as models for her own journey.
"Growing up in that household around my mother I certainly got that message loud and clear and was inspired by her determination, success and her smarts," says Shaw, whose creative life also encompasses her own greeting card company, Muffymade, and a radio show on Toronto's Boom 97.3. "I was very conscious that she was a woman in a mainly-male dominated industry — it's changing now, but certainly when she was growing up. There's some of that similarity in music."
Shaw seeks to impart those nuts-and-bolts realities to the girls she mentors while encouraging them to express themselves freely. Girls Who Believe recently closed a contest that asked girls and young women to film short videos describing why they believe. The winner, nine-year-old Allison Colby, will cameo in the Ryan Nolan-directed video for the track, which debuts Oct. 10 — the same day as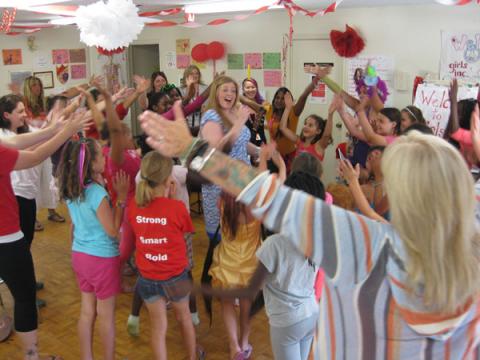 the Girls Who Believe Fest. The evening of music supports Girls Who Believe's ongoing partnership with Girls Inc., a non-profit organization that seeks to help girls "navigate gender, economic and social barriers," according it its website. The initiative supports 125,000 girls, aged 6 to 18, across Canada and the United States.
The Fest, which takes place at Toronto venue The Great Hall, features a line-up of Canadian female singer-songwriters and business owners who will showcase their wares. An unapologetically girly drink dubbed Girls Who Believe in Vodka, a concoction of marshmallow vodka, cranberry juice and soda, will be served, but Shaw is adamant that Girls (and Boys) Who Believe in Beer  — good, old stalwart beer — will be on tap.
The Fest is just the latest incarnation of an initiative that Shaw hopes will grow alongside her as she grows and develops as an artist.
"I want it to be something that has some legs and hopefully continues every year," she says. "I hope that no matter what album I'm talking about or touring with, Girls Who Believe will have a place that's always a part of who I am as Meredith Shaw."
Girls Air Jordan