Emmy-winning New York composer/producer Jonathan Elias has assembled a multitude of artists to partake in a charity album, Path To Zero: Prayer Cycle 2, including Sting and his wife Trudie Styler; Robert Downey Jr.; System Of A Down's Serj Tankian; Sinead O'Connor and Korn's Jonathan Davis. He even scored a rare Jim Morrison recording.
Available June 7 on Across The Universe Records, all proceeds from the album, which focuses on the social and moral implications of nuclear weaponry, will be donated to Global Zero, an international organization established in 2008 that is dedicated to the worldwide elimination of atomic weapons.
Elias, 55, who has produced such acts as Downey, Duran Duran, Yes and Grace Jones, discovered the charity through his ties to Amnesty International.
"I have children, and I see what kind of world we're leaving behind for them," said Elias in a press statement. "It seems obvious that if we allow the continuing proliferation of nuclear weapons, there soon won't be much of a world to live in."
Adds album contributor and Iroquois singer Joanne Shenandoah: "As human beings bear witness to the devastating and tragic events associated with Nuclear power, [the album] brings attention to our responsibility as caretakers of the Earth."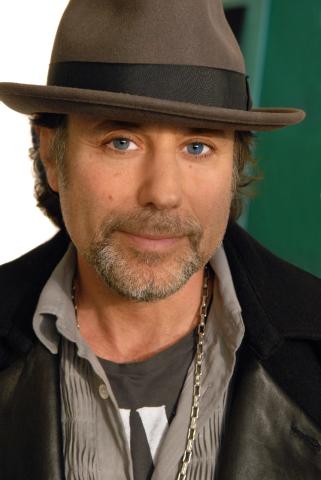 Path To Zero: Prayer Cycle 2 is not Elias' first collaboration: that honour went to 1989's Requiem For The Americas: Songs From The Lost World, which included Duran Duran, The Bangles' Susanna Hoffs, and a further eclectic guest list of Grace Jones, Michael Bolton, Toni Childs, Patti Scialfa and Yes frontman Jon Anderson.
But it is a sequel of sorts to 1999's The Prayer Cycle, a nine-part choral symphony that featured an interesting mix of guest vocalists: Alanis Morissette, James Taylor, Linda Ronstadt, Nusrat Fateh Ali Khan, Ofra Haza, Salif Keita and Tibetan singer Yungchen Lhamo.
For the new album, Elias invited some of his previous contributors — Keita, Anderson, Lhamo — and in addition to Sting, Styler, Downey, Tankian, O'Connor and Davis also brought in Angelique Kidjo, Dadawa, Richard Bona, Rahat Nusrat Fateh Ali Khan and Shenandoah.
To further boost the project, he includes a rare recording of a Jim Morrison reciting an untitled poem about the plight of the Native Americans in Los Alamos, New Mexico whose land was appropriated for the creation of the atomic bomb.
A graduate of the Eastman School of Music, Elias is best known in pop circles for composing the scores for such blockbuster film trailers as Alien, Blade Runner and Back To The Future, as well as the soundtracks for Children Of The Corn, Chaplin, Two Moon Junction and 9½ Weeks, where he scored the Top 30 hit "Do What I Do" with Duran Duran bassist John Taylor. He is also the founder of Elias Arts, one of the top commercial production companies in the U.S.
【正規品】最新のナイキ メンズ レディース スニーカー通販