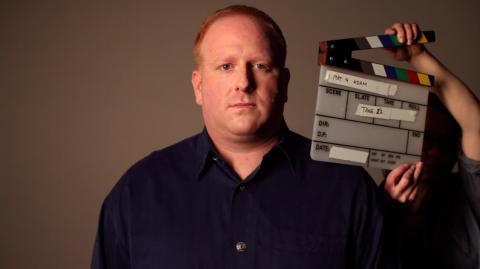 Many 16-year-olds likely do not know what melanoma is or that one bad sunburn can double your chances of getting the deadly disease. To help spread awareness about this aggressive type of skin cancer and how to protect against it, the David Cornfield Melanoma Fund (DCMF) released a poignant viral video targeting teenagers and young adults.
Some of the facts it raises: Melanoma is a young person's disease, the second most common cancer in children and teenagers and one of the most common in young adults.
The five-minute PSA, entitled "Dear 16-year-old Me," features a collection of melanoma survivors and family members speaking to their younger selves, giving the advice they wish they could've received and may have prevented them or a loved one from developing the cancer. Launched May 2, the start of Melanoma Awareness Month, the video has become an Internet phenomenon, ranking more than 1.6 million views on YouTube to date.
The DCMF was launched in 2007 by Toronto's Sari Cornfield in loving memory of her husband, David, who died in 2005 after a fierce, prolonged battle with melanoma. The fund's purpose is to promote awareness of the disease, and educate people about how to avoid becoming susceptible to the cancer. Sari says David would have wanted a greater dialogue and knowledge about melanoma and how to take steps to prevent it.
"It's a terrible cancer; it's very aggressive and there's not a lot of treatment options for people that [develop] it in the later stages," Cornfield tells Samaritanmag. "Melanoma is a very treatable cancer if caught early."
The video was released just in time for summer, apt considering that the risk of melanoma can be significantly decreased with ultraviolet (UV) protection, such as sunscreen. Adam Perzow, a melanoma survivor and friend of Cornfield's who gave his story for the video, advises: "Enjoy your life in the sun, but cover up [with sunscreen] and be smart." Nearly all melanoma cases are associated with severe ultraviolet exposure. Having one bad sunburn before turning 18 doubles the chances of developing the cancer.
As two participants say in the video, "The outlook is very good if we catch it early/ But you have less than a 10 percent chance of surviving more than five years if we don't."
Melanoma begins in the DNA of melanocytes, cells which are responsible for one's hair and skin colour. Since the disease begins in one's DNA, it can spread quickly through the body and lead to a malignant tumour. Usually, it is easy to detect because there will be a mark, mole or patch of skin with a different colour or texture, but it can also show up underneath hair, in one's eyes and on the soles of one's feet.
Also, contrary to other cancers, its incidence is increasing among Canadians, according to the DCMF. Of the 5,300 Canadians currently diagnosed with melanoma, close to 1,000 died last year.
"There's a direct correlation between melanoma and tanning [and] there's an increase in tanning beds amongst teenagers and unsafe sun behaviour," says Cornfield.  Other risks for the disease include having fair skin, red hair and plenty of moles.
While most signs of melanoma are easily distinguishable, Perzow's was not. Melanoma moles are commonly red or black and have a distinct shape, but his were non-pigmented and perfectly round. He only went to get treated when it shriveled up and bled for three hours.
"I said, 'Well, that's weird; things don't usually bleed for three hours.  And so I got checked, and that's when I found out about it," Perzow tells Samaritanmag.
For his first treatment, Perzow had surgery called sentinel lymph node biopsy where his lymph node was removed to ensure the melanoma would not spread. After that, he was declared melanoma free. A few years later, however, a bump developed under his skin, along the scar from his first surgery. Doctors removed all the lymph nodes from the right side under his arm. His second treatment lasted one year and for the first month, he had to go to the hospital five times a week for IV injections of the drug interferon. "That was a very difficult month," Perzow says.
"It's like the most nasty flu you could ever think of. I'd be ok for a couple or hours and then I'd come and home and I'd have to get into bed because I'd have a fever and shivers and shakes and nausea. It would end at nine at night and then I'd start all over again the next day." The next 11 months, every other day, Perzow had to give himself injections in the stomach. 
Perzow, now cancer-free, is proud of "Dear 16-year-old Me" and its appeal to younger people. When ordering a coffee at Tim Hortons recently, the man behind the counter recognized him and said he had just sent the video to his 16-year-old sister who loves to suntan. "I said, 'That's perfect. Keep sending it.'"
Cornfield has seen a tangible impact from the video as well.
"I think I've received already three e-mails from people who, as a result of this video, went to the dermatologist and were diagnosed with early stages melanoma," Cornfield says. "Had they waited a few months or a few years, they could have faced a very different scenario. I believe we have already saved lives with this."
She is also getting requests to make versions of the video in different languages – one with Spanish subtitles has already been posted online – so that the message reaches a wider audience.
Cornfield tells SamaritanMag that DCMF is also looking at taking "Dear 16-year-old Me" beyond the Internet.
"We've got a lot of things in the works — definitely getting into schools, into sports organizations and camps, and continuing to raise awareness to promote education and sun awareness. Also, hopefully partnering with sunscreen companies or other companies that we can utilize to help get our message across via other tools."
Nike Air Force 1 '07 LV8 'Double Air' White/White-Black For Sale – nike sb nyjah free summit white light blue flag