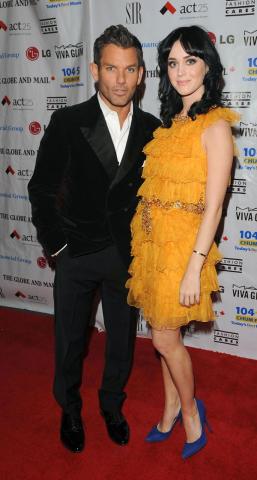 When Secretary of State Hillary Clinton announced the U.S. government's commitment to an AIDS-free generation at this year's International AIDS Conference, it was an emphatic declaration that, when seen through the lens of the progress in HIV/AIDS treatment and prevention in our lifetime, doesn't have to fall into empty bombast. Gone are the days when HIV/AIDS was viewed as an irrevocable death sentence. Today, the trajectory of the disease is on the decline; while 34 million people live with HIV, the global rate of new infections decreased by nearly 25 percent between 2001 and 2009, and the world moves closer to a reality where, in three years, transmission of HIV from infected pregnant women to their babies will be virtually eliminated.
Within this context, Fashion Cares – Toronto's renowned HIV/AIDS fundraiser – will look back at its 25-year history and put on its final show with the same vigourous mandate that christened its inaugural one: a rallying call to local and world communities to remain aware and keep fighting.
Fashion Cares is a "tapestry of history and love and fundraising." Those are the words of Michael King. King has been co-chair of the Fashion Cares gala, a mix of musical performance, runway show and charitable auction, since 2008. The co-founder and former CEO of Kontent Publishing, whose titles included lifestyle and fashion magazines FQ, Sir and Inside Entertainment, has long been a figure in Toronto's fashion scene. Jeanne Beker, long-time host of FashionTelevision and Toronto Star columnist, was an editor-in-chief at one of Kontent's magazines, and Scarborough-native David Furnish — Elton John's husband and Fashion Cares' 2012 co-chair — was an editor-at-large.
This year's Fashion Cares — entitled M∙A∙C Viva Glam Fashion Cares 25: A Night of Glitter and Light  — organized by The AIDS Committee of Toronto (ACT) in collaboration with the Elton John AIDS Foundation (EJAF), is happening on September 9 at the Sony Centre for the Performing Arts. Performances include headliner Elton John, Janelle Monáe, the Scissor Sisters and many more. Linda Evangelista and designers Dean and Dan Caten of DSQUARED2 co-host.
King attended Fashion Cares early on and saw it as a wonderful opportunity to not only raise awareness for HIV/AIDS — the gala supports the work of ACT and EJAF — but also to foster a sense of community: to build camaraderie around a common issue and to mark each victory through a celebration of creativity.
Fashion Cares has stumbled. Two-thousand and seven is notorious for a gala event that — in large part, without the backing of title sponsor MAC and long-time artistic director Phillip Ing — was decried as disorganized, amateurish and plainly disastrous. King was brought in to revitalize the event and bring it back to its core.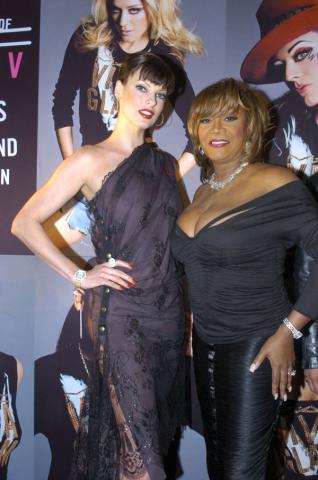 "Christopher Grimson, who had been a chair of Fashion Cares many years ago, asked if I would be open to co-chairing Fashion Cares for 2008," King tells Samaritanmag. "It had just come off a bit of a challenging year and the net result was very challenging financially for ACT. They really needed at that stage to regroup, refocus and build some credibility."
That retooling led to Fashion sCares, a successful Halloween costume ball that saw the return of MAC and Ing and boasted the talent of Katy Perry, Kreesha Turner and Dame Shirley Bassey. Despite its revitalization — and a $12 million total raised for ACT since the gala's inception in 1987 — Fashion Cares went on a four-year hiatus.
"The 2008 event was a great success, but it was in the fall, just as the economy was starting to become very soft," explains King. "So the board felt, and rightly so, that the demands that Fashion Cares places on its volunteers and the community, to design, to donate time, to donate resources is huge; and the requests for sponsors and partners to donate is equally significant."
The soft economy led to a scaled-back effort: rather than spend time and resources on the event, those resources were shifted to more direct fundraising activities.
"It was felt that the outreach would be better served if it was not specific to Fashion Cares, but simply going out to people and saying: on behalf of ACT we need your help, would you like to write a check?" continues King. "Rather than: we need your help would you like to open up your studio, design five dresses and consume a huge amount of your time and resources at a time when many businesses – not just in Canada, but around the world – were struggling to keep their doors open?"
Alongside Clinton, another major figure lent his voice during the International AIDS Conference to articulate where we, as a global community, are in the fight against HIV/AIDS; and where, in the future, we'd like to be heading. Microsoft founder and philanthropist Bill Gates cautioned that it's too soon to declare that we're turning the tide on HIV/AIDS. In a time of continued economic uncertainty, it is equally uncertain whether wealthy nations will continue funding AIDS programs with the same urgency as in the past.
According to a U.N. AIDS report, funding for HIV treatment and prevention totaled $16.8 billion last year, with $8.2 billion coming from affluent donor nations. But poor and middle-income countries are carrying more of the financial burden; their contributions totaled $8.6 billion for the same period, surpassing their wealthier counterparts for the first time. The U.N. estimates that another $5 billion is needed to reach its stated goals by 2015.
King has seen that decrease in urgency: "In 1987, when Fashion Cares started, I spoke to one gentleman who lost, in one year, 17 friends — these were his florist, his neighbour, the guy who worked at the bank. This was a disease that was just ravishing Toronto, and so to knock on someone's door and ask for help at that stage, people were very happy to give $50 or $100 or do whatever they could to stem the tide. On the other hand, it was very difficult to get corporate sponsors because they were terrified of this new disease and didn't understand it.
"We've really seen the complete inverse of that now," he continues. "Where corporate Canada is very generous and quick to step up to the challenge and the average consumer just doesn't seem to see it as urgently as they did in the early '80s."
Ironically, the same triumphs in the fight against HIV/AIDS — the advancements in medicine and the lessening of stigma accompanied by support for vulnerable groups: we no longer see the disease as relegated to the gay community but one that, here in Canada, affects many communities, such as Aboriginal peoples, women and at-risk youth — has caused many to put their gloves down.
"For Fashion Cares as an event, the challenge remains: how do you connect to people with a sense of urgency that makes them loosen up their cheque book when around them they're only seeing the positive benefits of the hard work people before them did in preventing people from dying?" asks King. "ACT has done an incredibly good job of building a bridge between the ignorance that existed in the early '80s and the reality today, but for many people they don't perceive it to be a threat and the threat still is very real."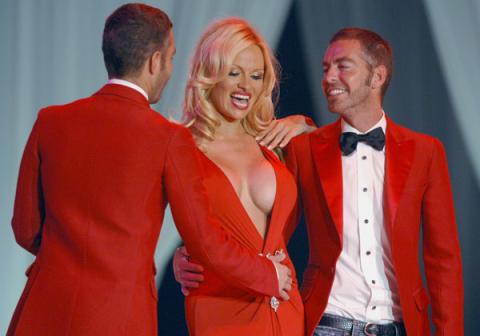 Fashion Cares' return comes from that obligation to raise as much money as possible to continue the fight and to keep the issue in the public's consciousness, hence this year's headliner, the fanfare-raising Elton John. John's appearance at the event has been the subject of rumour and innuendo for almost 20 of Fashion Cares' 25 years, and King and Furnish — wanting the event's silver anniversary to be special — finally made it happen. But this year's gala, M∙A∙C Viva Glam Fashion Cares 25: A Night of Glitter and Light, will also be Fashion Cares' final bow, at least in the mega-fundraiser format.
"I think at the end of the day, the era of the mega fundraiser, if it's not over, it's certainly due to be questioned," says King. "It becomes less and less efficient and consumers demand more and more value; and in doing so, often the net result is that less money goes to the cause.
"In the early days when everybody gave $50 to something that only cost a dollar, a large percentage of that money would actually touch down. Today, for many charities, that's just not the case, and if it's not consuming financial resource, it's consuming huge drifts of human resource, energy and time in terms of volunteers, and that, increasingly in the long term, is just not sustainable," he continues. "But Fashion Cares the brand will not be going away; there are many other initiatives around it."
In whatever manner Fashion Cares evolves, its legacy is assured: "It was an event that brought a community together that was desperately searching for a way to fight this disease," says King. "Whilst it was born out of despair and panic and anxiety, the camaraderie and the sense of community and the ability to pick up a needle and thread and actually do something gave people a sense of purpose; that they were doing something to fight a disease that was at the time ravaging a city."
Air Jordan