For oddities of nature — tiny cows and deadly insects, say, or extremely tall or old people — breaking a Guinness World Record is a snap. But some records, like the one Kevin Ker hopes to shatter beginning Mar. 17, require superhuman coordination, effort and planning and will raise money for 16 charities to boot.
Ker — a Canadian audio engineer and the CEO/founder of multi-disciplinary Epidemic Music Group — hopes to break the world record for the longest concert performed by multiple artists. To do it, he'll need to beat the Rí Rá Irish Pub in Las Vegas which, between Oct. 1 and 17, 2014, hosted continuous music for 372 hours and 10 minutes.
Ker's plan, which will see some 400 bands and musicians performing 24 hours a day for 16 consecutive days at the Earl of Whitchurch pub in Stouffville, Ontario (40 minutes north of Toronto) is not only ambitious, it's altruistic with each day's showcase benefitting a different charity.
Among the organizations poised to benefit from Ker's event: North Toronto Cat Rescue, Markham Stouffville Hospital, United Way, the ArtsCan Circle (linking creative artists with Indigenous youth at risk in Canada) and the Gord Downie Fund for Brain Cancer Research.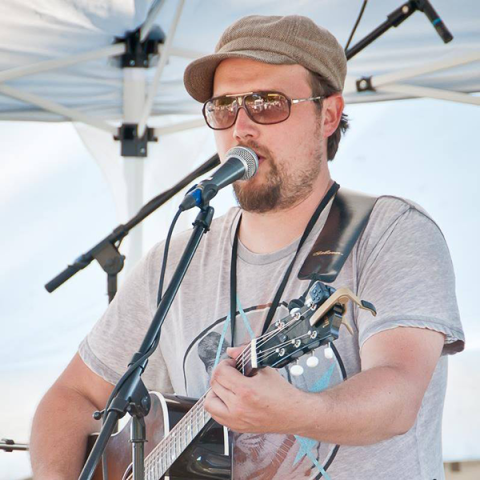 As Ker explains to Samaritanmag, this last charity is especially close to his heart.
"The Gord Downie Fund for Brain Cancer Research is part of what inspired us to do something really big," Ker says from his Stouffville home. "For me and most of us watching that concert on TV (their band's final show from hometown Kingston, ON last Aug. 20) was very inspiring. And it feels like what we're doing pales in comparison to what Gord Downie is going through."
Where did this idea come from?
Epidemic Music Group has hosted multiple open mic nights for close to seven years now; three of them weekly. We've built this great community of musicians and music fans and supporters. Through that I started to curate some local music festivals, so we had this great foundation to do something big. One day I got to wondering what the longest open mic session was. I applied to Guinness to do that and kind of forgot about it. A few months later they came back and said they'd approved the application providing it was the longest concert by multiple artists and that their record indicated it was 15-and-a-half days. At that point, I met with Earl of Whitchurch pub where I host one of the open mics, explained what the conditions were, and they said, 'Let's do it.' It's snowballed from there.
The logistics of pulling this off are staggering. For instance, how will Earl of Whitchurch pub staff itself for 24 hours a day for 16 straight days?
Lots of volunteers. Our core committee is 30 people and we already have 100 volunteers and we're seeking more. We need all the help with can get. Staffing is the bar's issue; we've managed to cover off most other areas. One obstacle to overcome: there must be 10 people awake in the audience at all times, even if it's Tuesday at 4 a.m. So, we're looking towards scheduling a core audience.
And you need 400 bands and/or performers?
Yes, which is why have everything from rock bands to jazz groups to opera singers. There are solo acts, duos, trios and bands. Several bands will be doing multiple sets. One stipulation from Guinness is that once you leave the stage you can't return for one hour. We'll need to spread people out over the 16 days.
How does Guinness verify that you broke the existing record?
We will provide static, uninterrupted video of the event for 24 hours a day for 16 days. We hired a security company to set up cameras which can provide time stamps. We hired a production company. We're working with community partners and sponsors to meet Guinness's rules.
And how will the money pledged to charities be raised?
Ticket prices. Each day's ticket corresponds to a different charity (scroll down for a complete list). We also are doing 50/50s, raffles… we've got tons of incredible stuff to raffle off like guitars, a bike, a blender and there's stuff coming through the door all the time. I met with Universal Music Canada today and they'll be coming through with some exciting stuff. And people can donate through our website in the lead-up to the event as well.
Was the idea of choosing various charities a way of giving concert-goers some options of what to support?
Yes. We had discussed just benefitting one charity, but this idea is so big in scope that doing a different charity each day seemed reasonable.
After the concert is done, how long before Guinness will make the certification?
We must package up all our evidence — everything from log books to video to media coverage — and then myself and the core committee are going to drive to New York City to place on Guinness's doorstep. Then they have to go through it all, so an exact date isn't known. But I did arrange for a presentation to take place on Canada Day. That's gives them about three months to review the evidence and, hopefully, come present us with our record during the Whitchurch-Stouffville Strawberry Festival which is the big event that happens here each Canada Day weekend.
You must feel confident about succeeding or you couldn't possibly put in all this effort?
Absolutely. This idea is linked to the community we have built over the past seven years. We have such a fantastic foundation. We get 30-plus performers showing up to one of our open mics on Sunday! We had 60 people show up to our first committee meeting when we started planning this event. This is a community effort and people are really coming together.
Even if you don't break the Guinness record, the charitable aspect must be highly rewarding…
That's it. The record will be for bragging rights. But everything around it is so much bigger. It's becoming a Canadian event, there's so many charities and good people involved. To me now, our main priority is bringing awareness to these charities. And we're going to get a world record along the way.
Charities benefiting from Ker's attempt to set the Guinness World Record for the Longest Concert by Multiple Artists are as follows.  Read descriptions for each at Epidemic Music Group, which includes "donate" buttons, so he can keep track of monies raised through this event.
Day 1 – March 17-18 – Markham-Stouffville Hospital
Day 2 – March 19 – ArtsCan Circle
Day 3 – March 20 – Songs4Steffi
Day 4 – March 21 –  Evergreen Hospice
Day 5 – March 22 – Kelly Shires Foundation
Day 6 – March 23 – Charity To Be Announced
Day 7 – March 24 – Charity To Be Announced
Day 8 – March 25 – North Toronto Cat Rescue
Day 9 – March 26 –  Brain Tumor Foundation Of Canada
Day 10 – March 27 – United Way
Day 11- March 28 – Canadian Mental Health Association (CMHA)
Day 12 – March 29 – 360 Kids
Day 13 – March 30 – Family Navigation Project
Day 14 – March 31 – Gord Downie Fund For Brain Cancer Research
Day 15 – April 1 – Sick Kids Foundation
Day 16 – April 2 – Hockey With Heart
adidas NMD Human Race