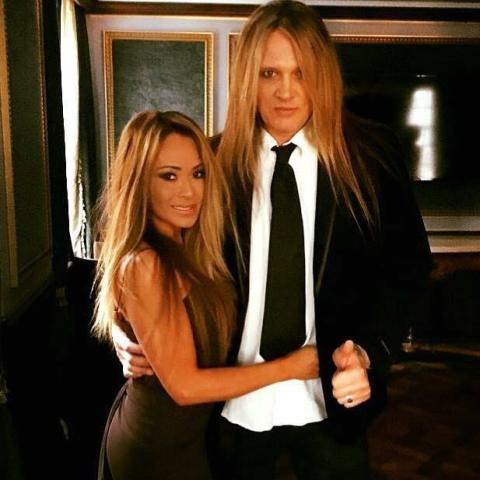 Rock singer Sebastian Bach has been posting online to his nearly 900,000 Facebook followers about a cause his wife, Suzanne, has got behind after learning about six-year-old Sophie Ryan whose brain tumor "was destroyed" and vision saved after taking high doses of cannabidiol (CBD) oil.
CBD oil is a naturally occurring cannabinoid constituent of cannabis with no psychotropic effects. Medical cannabis is legal in 30 states, to varying degrees. In Canada, for more than 15 years, medical marijuana can be legally prescribed to anyone, of any age.
"My wife has a real cool cause going on and we need your support. A little girl needs our help," Sebastian wrote, sharing Suzanne's post underneath. "Hey Guys! We really need your help supporting a great charity called Saving Sophie that's raising money to expand on pediatric and adult cancer research. The founder started this research after her daughter Sophie had her second brain surgery for a tumor she was born with and has been battling for 5 years!"
Bach, a Canadian based in Los Angeles and currently on a North American tour until late November, donated some VIP concert tickets and signed items to The Journey To Find The Cure raffle, part of a big charity event last night at the famed Hollywood Roosevelt Hotel to help raise funds for further research.
"This interests me because my husband, Sebastian, lost his dad [celebrated painter David Bierk] to bone marrow cancer and leukemia, at age 57," Suzanne Bierk told Samaritanmag. "Sebastian and I learned that Sophie uses medical cannabis as part of her treatment. We wanted to bring awareness to the cause because we believe that cannabis has proven to have positive, health effects in cancer patients."
The fundraiser, one of four held each year by Saving Sophie — a non-profit set up by the little girl's parents that focuses on providing unlimited online educational resources to families affected by cancer, autism or epilepsy — aims to raise $350,000 (CAD $456,000). They are over the halfway mark thanks to last night's event and a spike in donations from pushes on social media to make the cause more widely known.
Saving Sophie CEO and self-proclaimed "momcologist" Tracy Ryan is also the CEO and lead consultant for Cannakids, a California cooperative cooperation that specializes in the creation of lab tested, and PhD scientist extracted cannabis oils.  The brand focuses on supplying medical cannabis oil tinctures and cannabis products to patients of all ages.
According to her bio, "Tracy and her team at CannaKids has recently partnered with the Technion Institute in Israel where they are legally studying the effects of cannabinoids on many cancer types, with her daughter's own tumor sample being one of the first to be tested in this trial."
Sophie was diagnosed with a low-grade, optic pathway glioma brain tumor in 2013 at just eight-and-a-half months old.  The slow-growing brain tumor arrises in or around the optic nerve, which connects the eye to the brain. 
"Sophie's mom, Tracy, and her husband Josh, were told that chemo was the only option for treating their little girl," Suzanne relays. "When Tracy found out that the drugs the hospital used for treating Sophie were 30 years old, they knew there had to be an alternative. She made it her life's work to bring better drugs to market for kids like Sophie.
"After finding medical cannabis for Sophie, she watched how this oil was miraculously helping her child. It encouraged her to start her own line of medical cannabis products called Cannakids. Simultaneously, she launched a nonprofit called Saving Sophie that brings education to patients stricken by this life taking disease."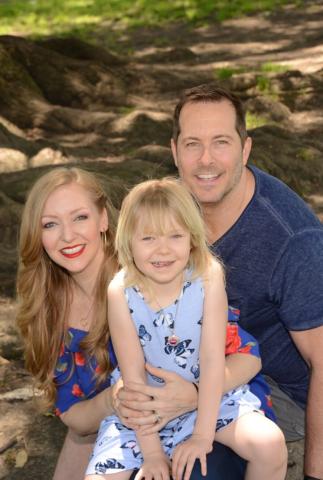 The story posted on the charity's website describes how Tracy and Josh were told that Sophie would have to undergo chemo over 13 months in order to shrink the tumor. "Since it is a slow-growing tumor, chemo was never meant to get rid of the tumor, and doctors told us if they saw even minimal shrinkage it would be considered a huge success."
The couple then started to publicly seek alternative treatments as well. Through their Facebook page, Prayers for Sophie, they were put in touch with Ricki Lake and Abby Epstein who were filming a documentary, Weed The People, which "looks beyond the propaganda and politics on both sides of the issue to reveal the legitimate science behind cannabis medicine and the compelling stories of ordinary people."
"These women worked hard to surround us with the top oil makers and experts in California, and so our journey to healing our daughter began," Tracy writes. "Sophie has been on high-concentrated THC and CBD cannabis oil since she started chemo in October of 2013…After 13 months of chemo and high doses of cannabis oil, Sophie's brain tumor was about 85 to 90 percent gone, and a massive cyst that had formed was about 90 percent gone!
"We were told that chemo would also not get rid of the cyst. We were told that Sophie would go blind in her left eye and her right eye would likely be compromised. Because of the shrinkage we have seen from the use of cannabis oil, we have saved her vision, and the doctors at Kaiser Los Angeles are now in agreement that the cannabis oil has destroyed her tumor!  After an eye exam her vision was reported to be, "That of a normal two year olds."
In the five years since Sophie's diagnosis — Sophie just turned six at the start of October — Tracy has become a leading expert on the medicinal powers of medical marijuana.  She is frequently asked to speak at medical cannabis and pediatric cancer events across the U.S.
The web site is also a wealth of information about cancer types, nutrition, clinical trials, charities, cannabis studies, fundraising advice, holistic approaches, and non-carcinogenic products, so that people can make informed decisions about their own health and treatment, and that of their children.
Suzanne first heard about Saving Sophie from her good friend Celia Behar who the Journey To Find A Cure event she was helping to put together for her friend's daughter.
"Sebastian is pro-cannabis and being a mom myself, it really touched me hearing the strength, courage, and determination of a young mother who did her own research," Suzanne says. "This story is so inspiring because it's one mom's passion to save her child, that has led her to want to save millions more. It's a mission driven by a mother's love! From one mom to another, I just want to help."
Profits from Journey To Find A Cure  "will go towards expanding cancer research being done at a top university in southern California and enrolling more patients," it says on the event page.  Donations also go to help "carry out further testing on the existing patients enrolled, and will allow for more patients to be studied."
Researchers want to look at patients who have consumed cannabis for their adult and pediatric cancers, with an aim to get nontoxic cannabis medicines through human trials and to market.
(Please support Samaritanmag's original journalism by making a PayPal contribution using the email info@samaritanmag.com so we can increase the amount of content and writers we hire. Samaritanmag is the anti-tabloid, covering good people trying to change bad things. Let's make this thing bigger than TMZ.)
Air Jordan 1 Mid "Chicago Black Toe" Black/Gym Red-White For Sale