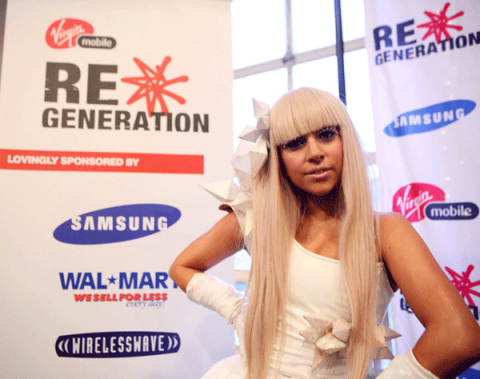 Virgin Mobile's branding might be youthful, sexy and carefree but the corporate brass behind that image knows not everyone in North America is living the dream.  That explains why, of the many worthwhile causes Virgin Mobile could rally behind, it has chosen the decidedly unsexy issue of youth homelessness in Canada for the thrust of its most recent and concerted charitable efforts. So powerful is the message that even a superstar like Lady Gaga felt compelled to join the fight.
Virgin Mobile Canada's marquee RE*Generation campaign aims to "empower a generation to help its own. We're bringing together organizations that care about homeless youth and connecting them with young people who want to help," according to the company's mandate.
Under the aegis of Virgin Unite — the independent charitable arm of the Virgin Group that was created by company founder Sir Richard Branson and Virgin employees in September 2004, launching efforts in Canada in 2008 — RE*Generation has actively sought to end youth homelessness through a combination of fundraising events and initiatives and awareness-building.
Recent endeavours such as last December's starry Big Jingle concert in Toronto — which found Virgin Mobile and its media partners raising money for Toronto-based Eva's Initiatives — have done much to spotlight the harsh fact that youth homelessness in Canada currently sits at about 65,000 souls.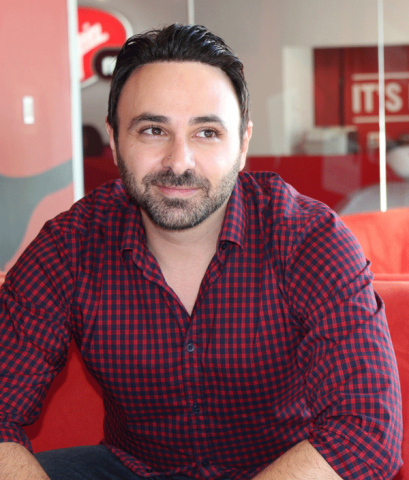 "When I tell people there are 65,000 homeless youth in Canada I get puzzled looks. That's a lot of youth on the street and the general population seems to have no idea about this," Joseph Ottorino, managing director of Virgin Mobile Canada, tells Samaritanmag. "I had no idea about this until I got involved, which just shows how much awareness is needed around this cause.
"Going forward we want to talk about it, explore why this happens and figure out how to help fix it. Our job is to draw attention to this problem and to fundraise, both outside and inside of our customer base. It's not just about throwing money at it. We need to create programs that help youth out of the situations they are in. We need to arm them with the tools they need to become great members of society. That's the key thing."
Eva's operates three distinct shelters in Toronto, serving about 4,000 clients annually. Eva's Place offers a family reconnect program "that helps youth resolve many of the issues that resulted in the family breakdown resulting in the homelessness in the first place."
Eva's Satellite is a harm-reduction shelter, "working specifically with youth using drugs and alcohol to help them understand the harm being created by their use and assist them in rebuilding their lives." And Eva's Phoenix "is kind of the last stop in the shelter system and it's a combination of transitional housing and employment education and training programs" where displaced youth learn to live independently.
Explains Maria Crawford, Eva's Initiatives' executive director, "Our real focus is working locally and nationally to prevent, reduce and end youth homelessness in Canada. We're talking about long-term solutions. We realize that not every homeless youth looks alike. Different issues brought youth to the street so different responses are required to help them transition off the street.
"We have been quite bold in the development of these new models which were controversial in their infancy," Crawford adds, "but now have been really embraced and we are seeing people eager to duplicate these programs in their own communities, and that's where the national initiative come into play."
In addition to fundraising, Virgin Mobile's involvement with Eva's Initiatives has brought huge attention to the programs, with shelter visits from Lady Gaga (in 2008 and 2013) and Sir Richard Branson (multiple times) grabbing the kind of ink money can't buy… or can but only if charitable funds are directed towards administration rather than operating costs.
"Eva's is really sick and tired of being the best kept secret in town," Crawford laughs. "Because of Virgin's high profile — and Sir Richard's high profile — we get put in front of a whole new audience. This partnership lets us do that without spending money on promotion and advertising."
As Crawford explains, the non-profit Eva's receives some government funding in the form of grants and a per diem from the City "which is per head per bed per night. It's around $54 a day. And that covers maybe 60 percent of the shelter costs," she says. "We have to [independently] fundraise for all the youth support programs" to the tune of about $6 million per year, Crawford confirms.
In addition to benefit concerts like the Big Jingle, Virgin Mobile also raises cash and awareness through retail sale of the Samsung Galaxy Ace II phone "where $15 goes to RE*Generation," Virgin's Ottorino says.
"Also, our Change for a Dollar program allows our members (read: customers) to easily add one dollar to their bill every month which benefits RE*Generation." Members also have the option of sending a text message of "REGEN" to 30333 to donate $5 to Virgin Unite and the RE*Generation movement.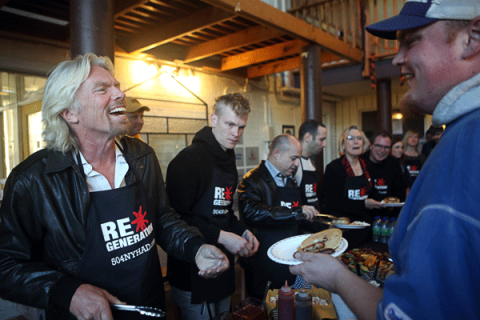 As of early 2013, more than $2.5 million was raised through RE*Generation initiatives to fight youth homelessness in Canada, according to Virgin Mobile's website.
The site also states: "By partnering with Samsung Hope For Children, more than $900,000 has been raised from the sale of four RE*Generation phones to support programs like the Broadway Youth Resource Centre's Resource Room and the Project Limelight Society Theatre program. [And] $200,000 [has been] raised for at-risk youth programs from Change for a Dollar."
"It's important for us to create amazing experiences for our members and also to understand what's important for their lifestyle and how we can enable them," Ottorino says. "I am not sure all Canadian youth realize what is happening but when they do realize, they want to get involved. So true, this cause isn't necessarily sexy. But it is incredibly relevant and really important."
Sneakers Nike