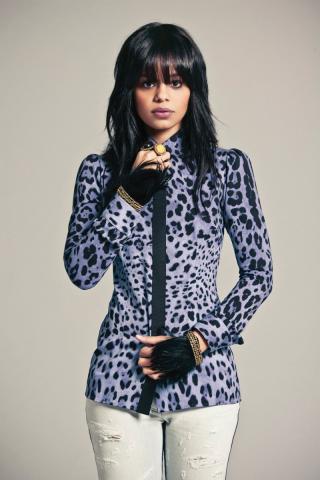 Fefe Dobson has performed at benefit concerts in support of women's shelters before and the thought has never left her to one day start her own.
The 26-year-old Toronto pop singer has quite a following. The video for her song "Stuttering" has close to four million views on YouTube and "Ghost" two-and-a-half mil. If she could get her message out about domestic violence, she certainly has a captive audience.
"I have been wanting for my entire career — and my mom wants me also — to start something for abused children," says Dobson.  "That is something I definitely must and have to do, not just for myself but for my family. I've had people in my life and family members that have been hurt. It happens everyday so it's something that is definitely needs to be looked at."
In 2007, Dobson headlined the Siren Sounds Benefit Concert at The Opera House in Toronto for Interval House. She also participated in the Panty Schmooze at the Fox And Fiddle, which collects bras, panties and other unmentionables for woman's shelters in the city.
"It happens next door to you. It happens to your neighbours. It can happen in schools. When you think everything is calm and cool and everything's green and beautiful, someone could be being abused and you don't know it. I think it is a silent cry."
Air Jordan 1 Mid Pine Green/White-Black-University Red For Sale