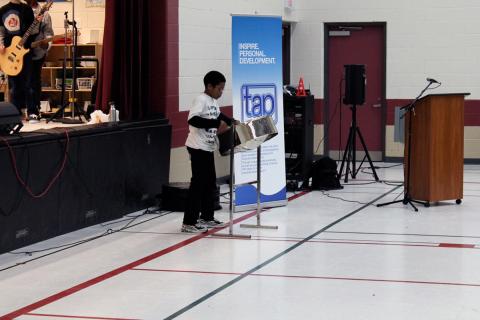 In the music industry, he is the rapper/producer formerly known as Solitair and now goes by Silver, but outside music he's known by his birthname Sheldon Pitt, the executive director of Toro Action Programs (TAP), a non-profit organization which encourages students and helps them discover a career path.
"For a few years, I've been going to schools," Pitt tells Samaritanmag, during a Juno Awards event where his song "Come True" with Kardinal Offishall was nominated for R&B/Soul Recording of the year. "Teachers would ask me to come and talk to kids about music and try to correlate it to getting involved in their education because there's a lot of kids that listen to hip hop and they love music, but they're listless when it comes to school. 
"So I would go in there and engage them for music and encourage them to stay in school and I'd show them these great opportunities to get an education and also follow their passion. Last year, we formalized it by organizing and putting together this non-profit organization called TAP and since then we've put on several events."
On the web site, it states the organization "aims to educate people of all demographics about academic importance and financial responsibility. Through uniquely styled workshops, as well as youth mentoring initiatives, TAP seeks to inspire personal development."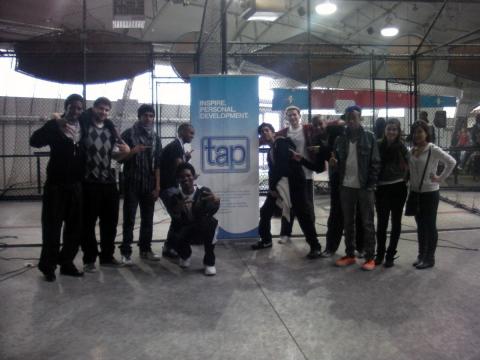 In Canada, TAP officers also include associate director Cian Knights and treasurer Dannah Shillingford, while in the U.S., Miami-based Zamani Thomas Esq. serves as executive director of U.S. TAP and strategic adviser of Canada TAP; and Peter Dipace Esq. as associate director.
Their goal is for TAP "to become a fixture in the community as a source for professional advice, mentorship, as well as provide a new approach to learning and networking."
TAP provides services related to: 1) The retention of students at the high school and university levels; 2) Financial responsibility and education seminars for young professionals and adults; and 3) Mentoring initiatives pairing up young adults with compatible teenagers and youngsters in the community."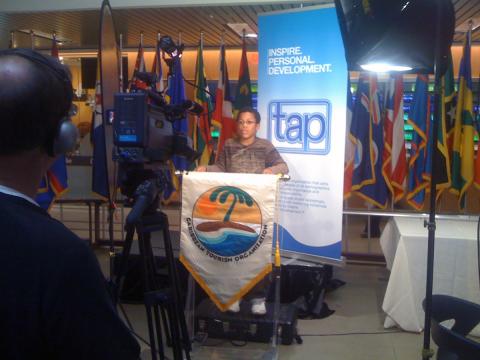 The inaugural TAP event in Toronto was a financial literacy workshop in February 2010.  Since then, there was the Newcomer Center of Peel symposium half-time concert, which Thomas explains took a group of kids, gave them a month-and-a-half intensive workshop on dance, songwriting and production and then put on a concert this past March. Last year, TAP also had an essay writing competition in association with Caribbean Tourism Week. The winner, Benjamin McDonald of Toronto's St. Bernard Elementary School, won a trip to Antigua. Submission for the next essay competition begins in September, again in association with Caribbean Tourism Week.
"I love working with kids because their energy is so pure," says Pitt. "They have big ideas that aren't inhibited by experiences that we [adults] have."
TAP U.S. is a little different. "What we do in Miami is work with different organizations, mainly civíl rights organization," says Thomas, "and assist them in research and information finding, by organizing students from law school and undergraduates to assist these organizations as interns and pro bono work. We also do mentor/mentee programs for high school students."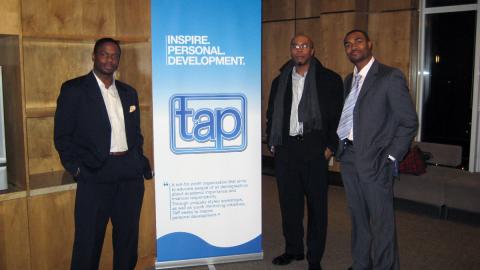 Air Jordan