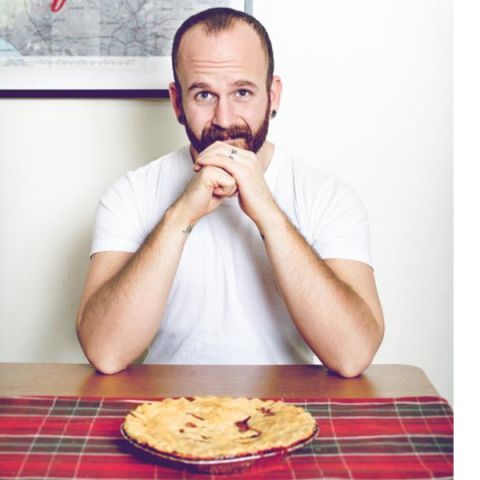 When it doesn't kill you, grief is an unbeatable catalyst for good. Just ask Zack Ginies.
The 29-year-old Toronto interactive developer lost his beloved grandmother Kay Andrews this past October due to complications from hip surgery. She was 91; he was heartbroken.
Barely two months later, Ginies is preparing for a wildly unique catharsis: he is going to bake 80 pies in a mere seven days, using his grandmother's recipe and donating the proceeds to charity in her name.
But not just any pies. As Ginies writes on his webpage about his inaugural "Pie Drive," he is going to produce 80 "flakey, buttery, from-scratch pies in order to raise money for Covenant House." Call it baking as therapy except in this instance, many people beyond Ginies benefit.
"My grandmother lived in the country. She frequently made trips to local berry farms to fill her berry baskets and subsequently, our little tummies," Ginies writes on his site, explaining his motivation. "Visits to nanny in my youth were always delicious ones.
"My sister and cousins were always treated to fresh baked apple, raspberry and blueberry pies. Her pies were legendary and her memory lives on through the flakey crusts that always brought us together."
It was while tending his grief about losing his nanny that Ginies' idea for the Pie Drive began. And it already has the hallmarks of success.
At $20 per pie — all pre-sold online in an astonishing six hours after he set up his site — Ginies will raise $1,200 for the Toronto homeless youth shelter; $1,600 in total less $400 for ingredients. 
"I'm a pretty humble guy," Ginies tells Samaritanmag, "so I'd never say that I'm a good baker, but word on the street is that I'm an excellent baker. I'd say that my best pie is my apple pie. It's very similar to my grandmother's, but I've added a bit more spice and a little bit more sugar."
Ginies says he couldn't have predicted the demand for his pies or the fact that he may have stumbled on an evergreen fundraising idea poised to take on a life of its own.
"It helps working in advertising," Ginies laughs, when asked how he got the word out about the pies. He works with Toronto's Grip Limited ad agency. "My fiancé, John Thai, is a design director so we have a pretty good network, so we built the site just to see what would happen.
"We launched it November 21 and…the pies sold out in six hours.  We just couldn't believe it. We actually had people saying, 'Damn I wish I'd known about it.' So there was much more demand than we could fulfill.
"And I chose the week of December 2 to do the baking because I had a week of vacation time left. Yeah, that's how I'll be spending my holiday," Ginies howls, "It's going to be so relaxing I can't wait!"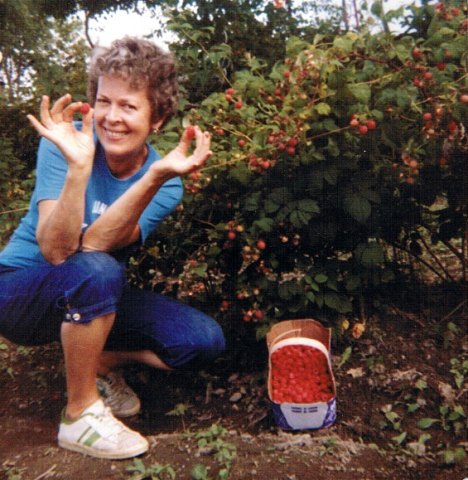 While Ginies' grandmother wasn't a supporter of Covenant House specifically, she did help youth in her rural community of Plantagenet, Ontario near Ottawa, so the fit seemed right.
"My grandmother was always very charitable. She was a knitter and would make mittens and sweaters for the kids who couldn't afford it," Ginies explains. "She would make bags and bags of mittens for children, so the youth angle made sense and I just thought this is something she would be proud of."
Already, Ginies and Thai have been discussing the Pie Drive round two and beyond. "We might even consider doing it twice a year or more," he says.
"We have even thought of spinning it off kind of like Yard Sale for the Cure, where people hold individual yard sales for the Canadian Breast Cancer Foundation but in this case, people could start baking all over the city to raise money for charity.
"I have no idea how long this will actually take to do," Ginies laughs about his upcoming baking bonanza. "I plan to bake, like, six pies in the morning and five in the afternoon – something like that – making the dough the night before. So yeah… it's insane.
"But my grandmother would be absolutely thrilled about the Pie Drive. I'm pretty sure she'd be speechless."
トレンチコート コーデ メンズ特集!往年の名優たちも愛したアウターの粋な着こなし&アイテムを一挙紹介 , メンズファッションメディア Reus - ページ 2